Sports Clips
Category: Franchise Business Review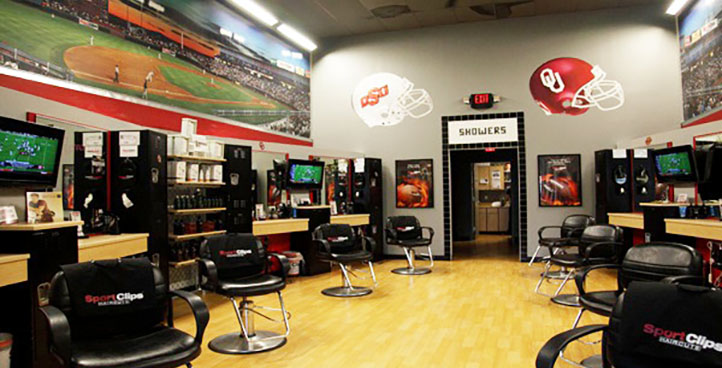 I love Sports Clips as a consumer , because it makes the process of getting a guy's haircut easier and more fun. Barbershops of the past just had old magazines to read or day-time TV playing to entertain customers. This franchise is built on a simple, but brilliant concept: Give the customer what they want. America is built around sports and entertainment. Multiple televisions with different sports on them in a barbershop that offers quick, easy, and affordable haircut is genius. Sports give most males in this country something to talk about. Debate would probably be more accurate.
The Sports Clips Story
Gordon Logan, president of Sports Clips, noticed that there was an underserved customer base in the hair cutting industry in 1993 and came up with the Sports Clips concept.  Sports clips was built to cater to sports loving males. Sports Clips took off and was already franchising in 1995, because the sports-themed environment and the fast hassle-free process is something that a lot of men prefer.
Pros
Sports Clips offers some serious training with 5 day courses at their corporate headquarters. They also provides 8 full days of additional training onsite to all their new locations. Sports Clips knows that the need to quit one's job is what stops a lot of people from opening a franchise. As a result, they developed a proven business model where they help their franchise owners recruit and hire a qualified manager to run the location. The absentee ownership clause Sport Clips offers allows entrepreneurs to enjoy flexibility that other franchisors don't offer. Their hassle-free business practices and ways of thinking carry over to their franchise opportunity. This franchise has opened 1,450 stores at this point and only 5 have closed. That is outstanding 98% business survival rate. That is an incredibly impressive and telling statistic. That isn't a lot of stores, because they are only hair cut franchise that caters to over 150 million sports loving men and boys in the United States. Sports Clips has many successful franchisees that have no background or experience in the hair care industry. Sports Clips' belief that champions are made, not born is one of the reasons that they offer such extensive training.
Cons
This franchise requires a larger amount of liquid capital and a sizable investment to get started. This franchisor has above average standards for franchisee candidates and locations, but that is also why they have a high success rate.
Final Thoughts
It is not surprising that Entrepreneur.com ranks Sports Clip at its
#9 franchise in their franchise 500
in 2017. There are plenty of financing options, when buying into this franchise business, because of their high standards and success rate. There are different lenders available that offer financing to cover the start-up costs, equipment, product inventory and the accounts receivables. Sports Clips also has third-party lenders ready to assist with your needs. Sports Clips offers a 20% discount on their franchise fee for veterans an extra incentive. Personally, I also love this franchise as a consultant, because I think this is a great recession resistant business. The franchisor also offers the right amount of support to their franchisees.