How To Get Max Profits from Selling Your Business
Category: For Sale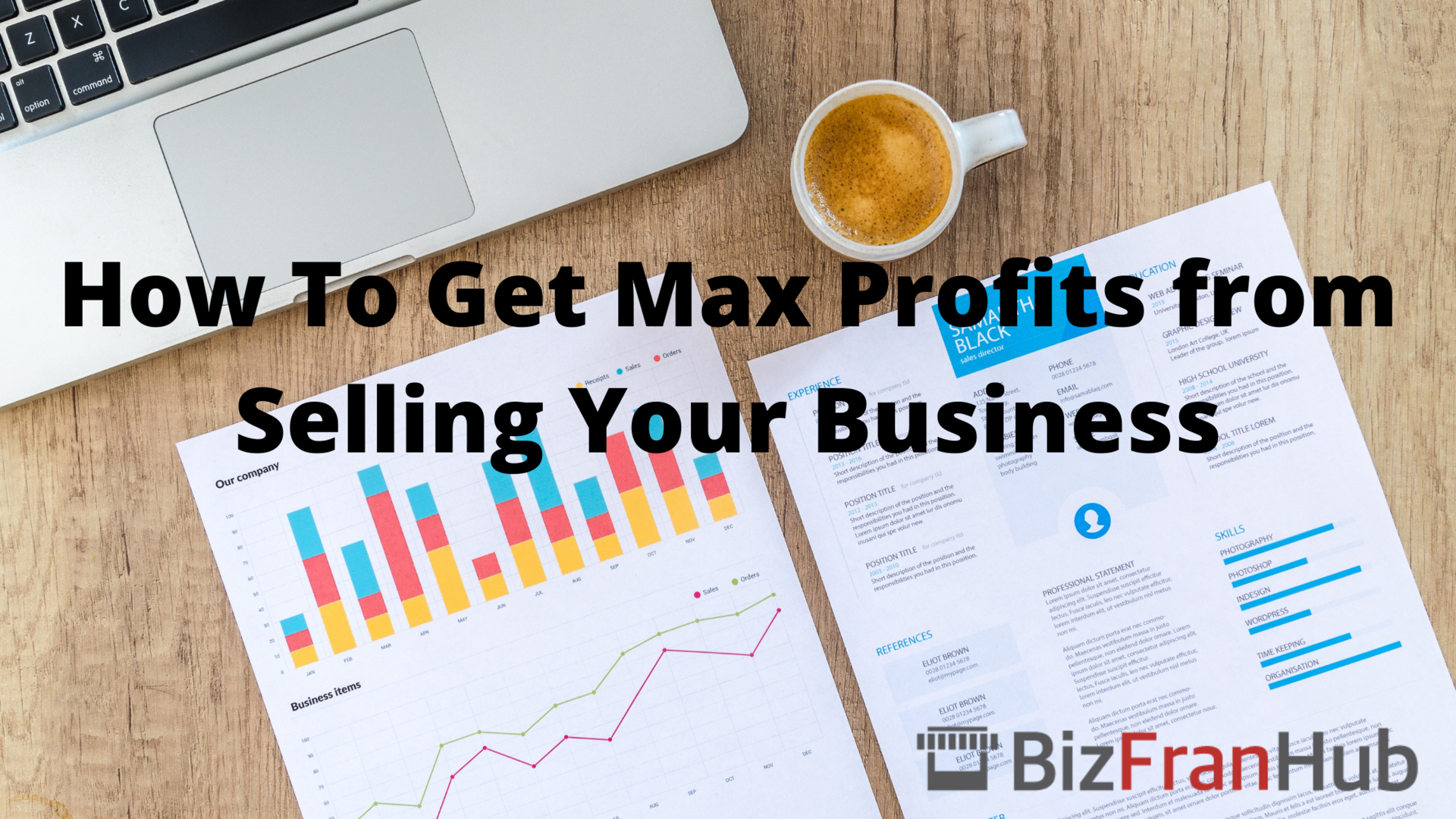 Thinking to yourself that "It's time to look into selling my business"?
Our franchise and business advisor team is happy to provide business selling tips. However, it's also wise to have professional help, when you're planning on selling your business. The BizFranHub team will help you to avoid a lot of common, but costly mistakes. There is also no better way to let buyers know that you're taking the process seriously. The team at BizFranHub works with all types and sizes of businesses. We also provide different listing services for business owners looking to sell their business. As experienced business brokers, we will help you accurately determine the market value of your business. We will bring prospective buyers to the table and create a bidding process to increase offers. Our business advisor team can guide you through the entire process step by step. You can also sell the business by owner, while using your free consultation to get a proper business valuation and business listing established. If you're thinking to yourself about "Selling My Business", then take advantage of our free consultations and contact us today!
How Do I Maximize The Profit Of Selling My Business?
Clean up your financials
It's always important to keep your books in order for many reasons, but a lot of business owners do not. Having professional looking statements is important because it gives buyers a better impression. It also means they have to do less work to do their due diligence and buy the business.
Position your business to sell
It's easier to sell your business, when it's making money, or showing promise because that is what buyers are looking for. Our team will help you by identifying things that may negatively impact your marketability and selling price.
Properly estimate the value
Getting the price right, when you're selling your business is crucial. Price the business too high, then you will not get any interested buyers. Price the business too low and you'll leave money on the table. Our team will price your business to sell. Pricing a business right leads to plenty of interest and usually multiple offers, which is great for the seller.
Focus on the value
Buyers want to know that the core business model is solid, so focus on what your business does well. It's important to make sure that your business plan and your day-to-day operations are aligned. Make sure your products and services revolve around what you do best. Our team will help you increase your focus on what is most appealing about your business.
Know your buyer and their motivation
There are many different types of people that will look into buying your business. It's important to know what you're dealing with.
Plan a successful transition
It's easier to sell a business that is likely to keep running smoothly with a new owner. Make sure you have staff, procedures and protocols in place to help a new owner keep the business running smoothly.