Identifying Your Passions Before You Buy a Franchise
Category: Buying a Business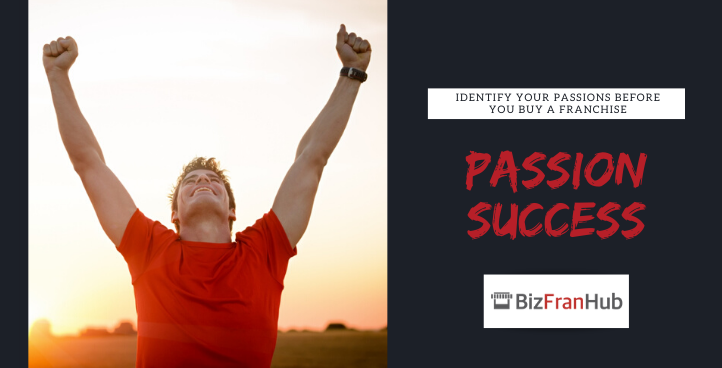 Do What You Love Someone once said that if you do what you love than you would never have to work a day in your life. What a wonderful sentiment. Imagine doing a job that you enjoy so much that it does not feel like work? Can you picture yourself waking up every morning looking forward to starting your day? What if you could accomplish all of that and earn a terrific living to boot? That would be the ultimate existence, the kind of life that most people can only dream about. The good 53 is that it can become a reality for you. The key is finding a business that you are truly passionate about. Did you know that entrepreneurs who turn their passions into business opportunities are typically happier, healthier, and far more successful than their peers? It actually makes a lot of sense. People that truly enjoy their jobs are eager to put in the additional time and energy that it takes to truly prosper. Finding a business opportunity that you will be passionate about is not as hard as you may think.
Determine What You Are Passionate About The first step to finding a business that you will be passionate about is to list your passions, then understand the day to day activity's the owner will be responsible for and how your passion can relate to a profitable situation. For example, if you love animals it makes sense to own pet daycare and grooming business. You will be able to make an impact on more animals each day while servicing the community of pet owners. Just as important, pet daycare and grooming is a very profitable business that has tremendous growth potential. In essence, it is all about choosing a type of business that will make you happy and make you money. Once you have established this, the next step is to match yourself to an actual business opportunity.
Find A Business Opportunity That Will Truly Make You Happy There are a plethora of business opportunities all around us. Starting a brand new company from scratch is one option; however, buying a franchise provides a system for rapid growth. There are a wide variety of franchise opportunities available in various industries. In addition, there are franchise opportunities that fit different budgets. It is inevitable that you will find one that you are passionate about, and can afford from a financial perspective. Franchise owners are their own bosses, but also enjoy the benefit of promoting products and or services that have a proven track record of success. It is incredibly important to choose a franchise model that matches your passion with your skill set. Bet on your strengths. You may not have any experience working in an industry that is based on your passions, however having great communication skills and being a natural leader will go a long way. Your passion, drive, and energy will help you overcome any obstacles involved with operating your new franchise. Last but certainly not least, look for ways to connect your existing strengths and utilize them to pursue your new passion. In conclusion, doing what you are passionate about is a great way to make a new start. Far too many people go through their entire careers in search of a better opportunity, however, they are too fearful to do anything about it. You do not have to surrender to the same fate. Always seek passion, but follow the money. If you have the expertise and the dedication to see it through, you can turn your passion into an exciting and thriving new business. In a world of opportunity, it pays to have a good guide. If you would like to speak with a franchise consultant, business broker, or business advisor, contact us today. Our team will work hand in hand with you to help ensure your success.