How To Identify a Good Business Broker
Category: Business Broker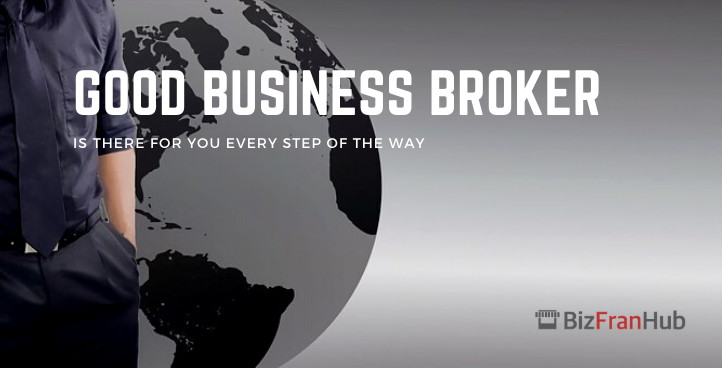 If you are planning to purchase an existing business or franchise it makes a lot of sense to work with a business broker that will represent your best interests. The bottom line is that you need an expert on your side. The business broker will guide you through the entire process and help ensure that you are making good decisions along the way. Otherwise, you may end up making a terrible mistake that could haunt you for years to come from both a financial and legal perspective. That being stated, not all business brokers provide the same level of service. So how do you know that your business broker truly has your back? The following information is a great start.
The Business Broker Should Prove Themselves To You First
A good business broker should prove himself or herself to you before they start to work with you. In essence, they should offer you an initial consultation in order to see if you are both a good fit to work with each other. The business broker should discuss your past experiences in both the business world and your personal world. That way he or she will be able to determine which type of business or businesses are good options. They should also talk about your expectations regarding the size of the business you can purchase given your financial situation. In addition, they should determine what your overall expectations of owning your own business are, your timeline to purchase a business, and who else is involved in the decision-making process. The business broker should also inform you about the current market conditions, how deals typically unfold and provide you with their past experiences with clients.
The Business Broker Should Go Above And Beyond During The Purchase Phase
It goes without saying that the business broker you choose to work with should have the proper training and years of experience helping entrepreneurs purchase existing businesses and franchises. Business brokers that go above and beyond are not in it for the money. They are not concerned about closing the first deal you come across in order to move onto the next client. A business broker that has your best interests in mind will take the time needed to perform their due diligence for multiple purchase transactions. This goes a long way in helping to ensure that you are buying a business that is good for your particular situation. In essence, your business broker should provide you with expert guidance that can save you precious time and money when buying an existing business or franchise. An experienced business broker will also be well connected with finance professionals, accountants, attorneys, and other professionals who may be needed to facilitate the sale.
The Business Broker Should Be There For You After The Purchase
Your relationship with the business broker should definitely not end when the ink dries on the purchase contract. This, not the time for your business broker to pop the champagne and celebrate. In fact, it is just the opposite. A business broker that truly has your back will do whatever they can to help ensure that you will still be in business five years down the road and well beyond that. He or she should care about your future goals, potential expansion plans, and ultimately your profitability. Keep in mind that a business broker is an extremely useful business resource that should be utilized whenever needed. A great business broker will pick up the phone whenever you call long after they have cashed the check. In a world of opportunity, it pays to have a good guide. If you would like to speak with an expert franchise consultant, business broker, or business advisor, please contact BizFranHub at (312) 436-2748 for a FREE CONSULTATION today! Get more information on our FAQ page.