How To Determine If You Are Financially Healthy Before Investing In A Franchise - Part 2
Category: Buying a Business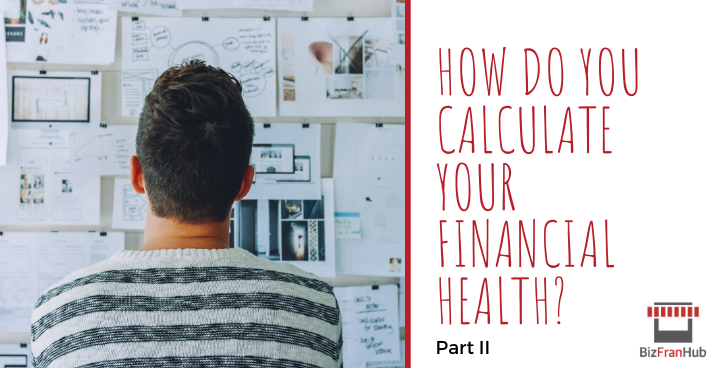 Part 2 of 2 In part one of this article, we covered the importance of calculating your net worth and ascertaining your credit rating before submitting a loan application to purchase. It is important that both of these number based categories meet the minimum requirements according to the lending guidelines that most banks follow. The bottom line is that applicants with too few assets and low credit scores are not considered creditworthy from a lending perspective. If you happen to fall into this group there is some good 53. Once you improve your personal financial situation and increase your credit scores you may very well be approved for a loan to purchase the franchise of your dreams. That being stated, there is more to the process than your net worth and credit rating. The following information will provide you with a few more ways to determine that you are financially healthy before applying to finance a franchise purchase.
1. Create A Solid Business Plan
Once it is determined that you have the assets and credit required to obtain financing, the next step is to create a solid business plan. It can make the difference of being approved for the loan or being turned down. Your business plan should include a detailed description of the business that you plan to purchase. It should also include an accurate costs analysis and financial projections, an estimate of working capital, precise proformas, and a comprehensive explanation of your skill sets including people skills. In addition, the business plan must contain an appropriate marketing plan, and certified statements of your net worth with multiple credit references. If you do not have any prior experience writing a business plan, do not feel overwhelmed. Most people have never taken on such a task. You can always seek professional guidance, or conduct research on how to write the business plan yourself.
2. Take Your Personal Financial Situation Into Account
It is crucial to consider how purchasing the franchise will affect your personal financial situation before applying for the loan. For example, operating a franchise with no financial reserves, and ignoring the fact that there may very well be unexpected business problems will only lead to a disastrous situation. A good rule thumb is to never invest more than 75 percent of your personal cash reserves when purchasing the franchise. For example, if you have $50,000 available, do not invest more than $37,500 when purchasing your new business. Something else to consider is the fact that there may be additional costs above and beyond the purchase price of your franchise. You may need to have cash on hand in order to rent or purchase a building, lease equipment, and pay for fixtures and signage. In conclusion, owning your own business and being your own boss is certainly an exciting prospect, to say the least, and purchasing a franchise is often the fastest road to success for many entrepreneurs. If you need to finance the purchase, like most people, it is key to have all of your ducks in a row prior to approaching a bank or lender. We hope this article helps you achieve the success that you deserve. BizFranHub will help guide you through the franchise purchasing process. Our team of experts will work hand in hand with you to help ensure your success.
If you have any questions or would like more general information about our array of services, please contact us today. Phone: 312-436-2748; Email: info@bizfranhub.com
Additional Resources How to Determine if You're Financially Healthy Before Investing in a Franchise - Part 1