Delve into the Home and Senior Care Franchise Industry now!
Category: News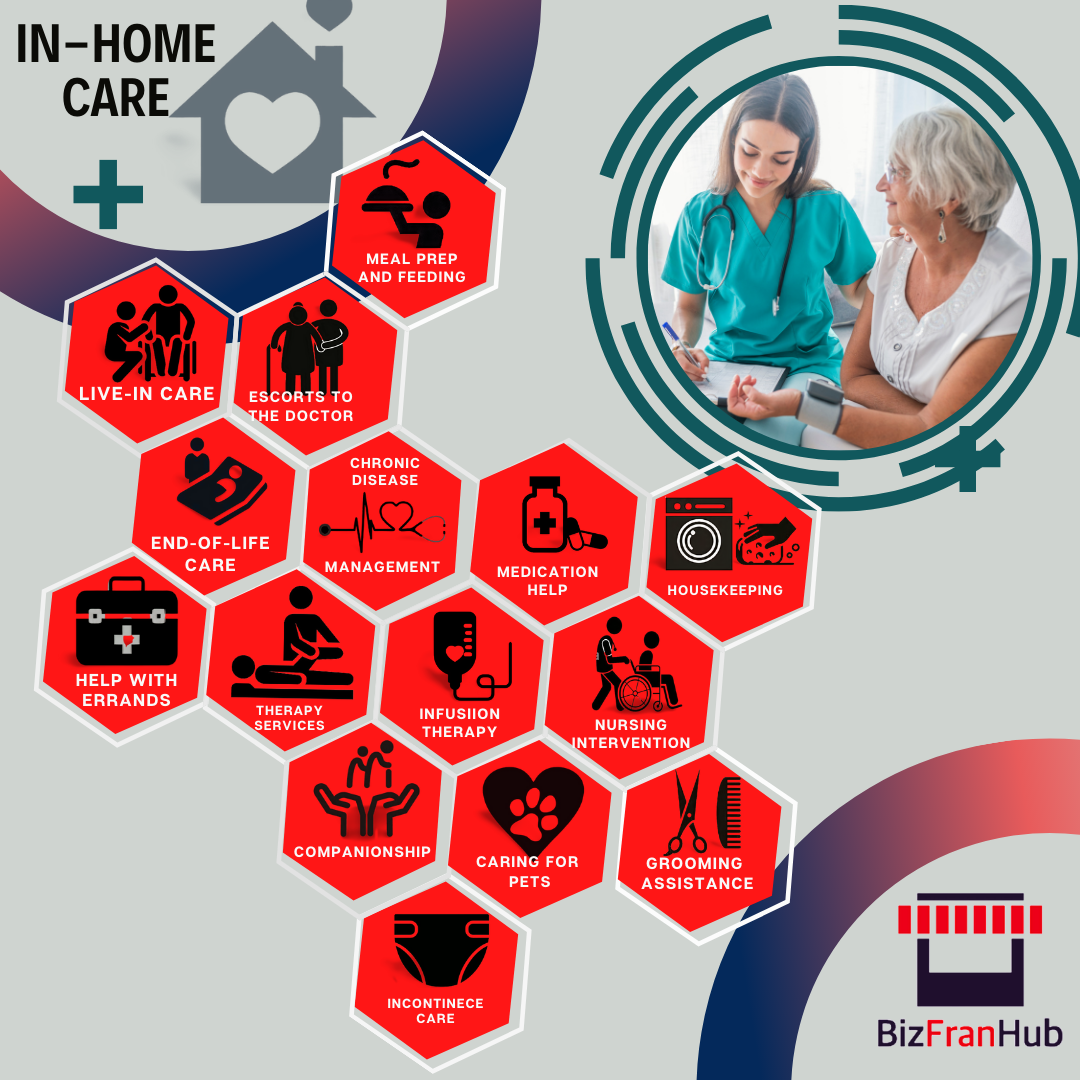 Delve into the Home and Senior Care Franchise Industry now!
Home and Senior Care Franchise Industry Report - Top 5 Takeaways
Workers in the U.S will most likely be needed at some point in time to take care of an aging population, which is expected to increase by 11% by 2025.

The number of Americans turning 65 is increasing rapidly. Today, about 10,000 seniors make the turn every day, a figure that will rise to about 20,000 per day by 2030.

By June 2017, the population of those 65 and older in the United States was projected to number more than 41 million, outnumbering the demographic group composed of people under age 18.

According to a 2015 study by AARP, more than 3 in 4 Americans over 50 want to grow old in their homes.

Though it's commonly thought that older adults are the only people who use home care services, recent studies indicate that younger persons also utilize these kinds of services.
The Home and Senior Care Franchise Industry: A $39 Billion Opportunity for Franchising.
Franchises of the home and senior care industry provide both medical and non medical assistance for families and individuals in need. The services provided includes:
Meal Prep And Feeding

Live-In-Care

Escorts to Doctor

End-Of-Life Care

Chronic Disease Management

Medication Help

Housekeeping

Help With Errands

Therapy Services

Medication Help

Infusion Therapy

Housekeeping

Nursing Intervention

Companionship

Caring For Pets

Grooming Assistance

Incontinence Care
The home care industry can be broken down into three categories:
Companion care

: it's about visiting old people and making sure that they don't get bored and lonely.

Personal Care

: in assisted living homes focuses on the provision of care through soothing, restorative activities. These services include aiding with going to and from scheduled functions throughout the day, such as meals and excursions, assisting with or doing things like making one's bed or helping them with their grooming routines like bathing. Personal care workers also provide food at mealtimes and assist customers should they require help in eating their meals, and assistance with a wide range of issues related specifically to memory loss including dementia which is a serious condition that affects people mostly as they age.

Nursing home care

: many services are typically conducted in a hospital or health care facility.
Industry experts agree: Over the past 10 years, a rise in popularity has been recorded. The biggest reason for this is simple: People don't feel comfortable at conventional senior care facilities.
One study in the US has found that more and more people are turning to in-home care as an alternative to a nursing home or rehab center. People have fears about moving into a nursing home. People think they will be lonely – and these days there is all kinds of entertainment including TV shows, interactive games, iPads and other tablets and computer screens available at their fingertips if they decide to keep up this sort of lifestyle. However, it requires trusted people to help an elderly person around their house and make sure they live independently for as long as possible.
You don't necessarily have to be a caretaker in order to own a home & senior care franchise.
While being a caregiver is the most common type of franchising in the industry, it's certainly not the only option.
The senior market is going to be the most exciting consumer market in our economy over the next five years. Why? An aging population means that many people need solutions to problems they have never faced before and that number is only set to increase.
Many healthcare and senior care franchises can be run by an owner operator or executive model. That is, the business owner may choose to work administratively while their employees go out into the field to service clients.
If you want to help but aren't sure how much involvement you want, that's okay. There are likely multiple types of franchises to choose from depending on what kind of day-to-day work you're looking for.
Home Care for Seniors, Children, and the Disabled
While seniors do make up a large percentage of the home care market, they aren't the only ones served by home care franchises. The most recent statistics from the CDC calculate that 30% of people using home health care are under 65 years of age. These individuals use home
health services for a variety of reasons such as an injury sustained during surgery or following some sort of operation which left them to recover in their homes.
Independent, non-senior home health aides provide their own transportation, as well as their own benefits. They usually carry out a range of non-medical services including cleaning and other domestic responsibilities. They assist clients who are elderly or have disabilities but also those who are recovering from surgery, illness or injury. The nurse performs more temporary duties such as helping mothers before and after childbirth with non-medical requirements and referrals to resources that can help them during this delicate time.
When looking for non-senior home care, here are a few of the most common services:
Meal Preparation

Grocery Shopping

Transportation

Housekeeping

Companionship

Safety Supervision
Senior care is still a major market because of how many seniors are on the verge of becoming senior citizens.
According to the U.S. Census Bureau's Annual Social and Economic Supplement (ASEC): "The number of Americans over age 65 is projected to rise by ~130 million more individuals by 2060, in addition to their share of the overall population rising from 16% to 23%."
Home and senior care has crossed into other franchises because of the increase in seniors seeking to "age in place." The industries that have been impacted by this crossover are the home improvement industry, which caters to those who wish to stay in their homes for as long as possible, and various companies that stock mobility aids that may be necessary for seniors on account of how hard it can be for them to perform certain tasks.
Aging in place means giving older adults the ability to live where they want, independently and comfortably. As we age, many people worry about getting older and being unable to care for themselves. Aging in place gives seniors the confidence that they can live where they want without losing a sense of independence or comfort. The National Association of Home Builders (NAHB) estimates that 40 percent of baby boomers will be in their 50s and 60s at the time they retire and plan on staying in their homes as they get older. The Certified Aging-in-Place Specialist® (CAPS®) Certification program is a premier professional designation for evaluating aging-in-place strategies for your home!
Providing Senior Care That Doesn't Seem Like Babysitting
In today's society, many people as we grow older will be in need of more help than they were before. Do not assume that this means they want to be babied. Some senior care companies carry the stigma of "babying" and this is an embarrassing notion for most seniors.
According to AgingInPlace.org, "There are at least 5,685 adult day care programs operating in the United States, up from 4,601 in 2010. One of these important and time-saving operations will include nursing homes which services at least 2.7 million people as of 2011. This shows an increase of 15% compared to 10 years ago according to the U.S Department of Health and Human Services."
To schedule a call and get answers to any of your questions, please click HERE
Why Use a Consultant?
If you're looking to purchase a franchise and want to know the best way to go about it, you will certainly want to use a franchise consultant. This is because when it comes to franchise sales, the process is actually regulated by federal law and without proper guidance, there are risks involved. But the good news is this; it never costs you more when an expert steps in so we encourage you to work with one if they can help you avoid costly mistakes or unnecessary delays.