Hire A Franchise Consultant Or Go On Your Own?
Category: Entrepreneur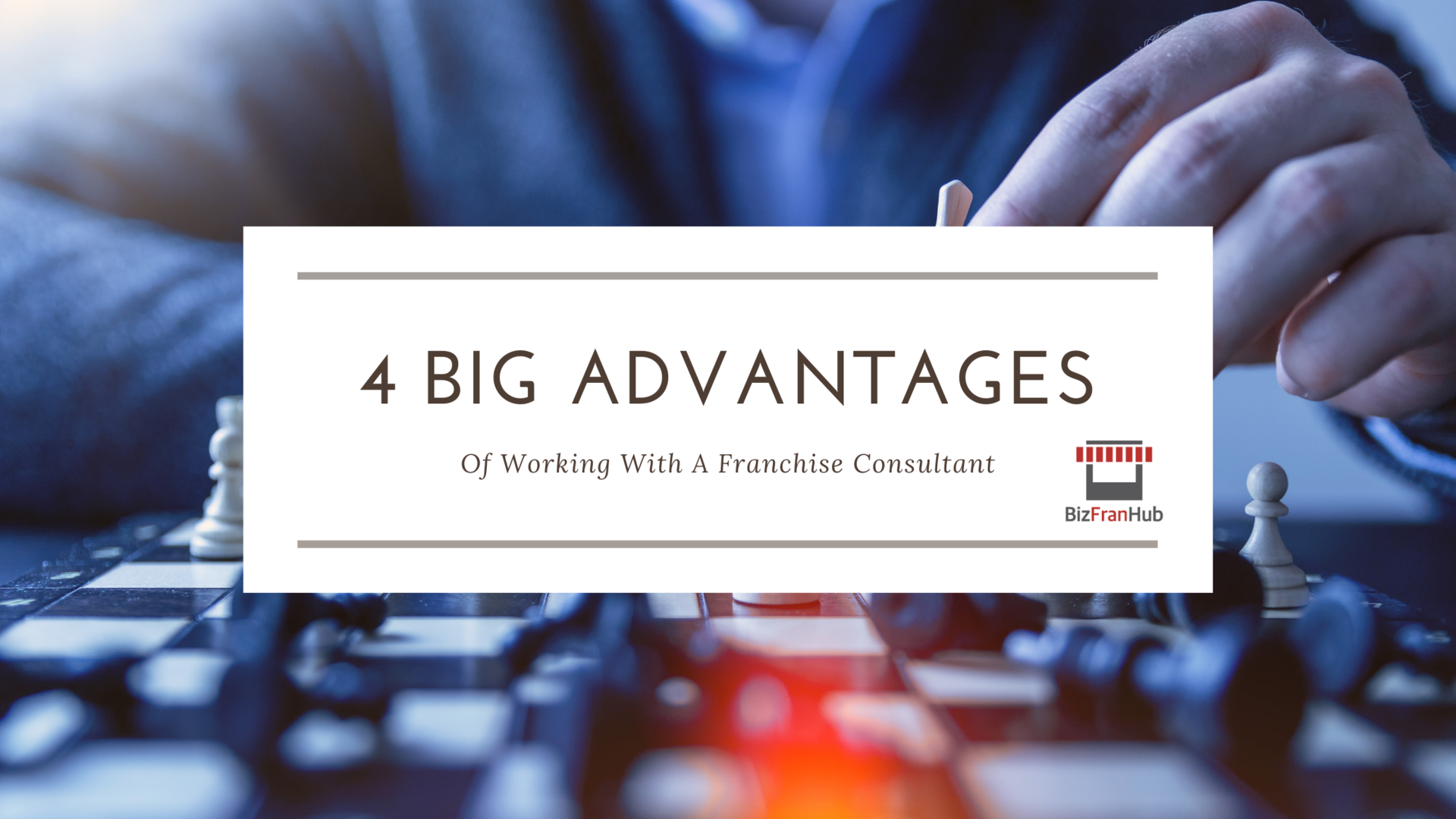 Imagine you're about to start the process of selling your home. On one hand, you could try selling "By Owner" and save yourself fees that would be paid out to a Realtor. There's also a certain satisfaction you may experience from handling the sale on your own. On the other hand, however, you suspect that a Realtor could be a big help in the way of resources and probably make the process smoother. As you're sure to have your share of questions along the way, having a little extra support couldn't hurt. Tough call, right? Now imagine this dilemma when it's not a home but a franchise. Here again, we see many of the same questions arise when someone is considering if they should buy or sell a franchise on their own – or go through a franchise consultant like our team at BizFranHub. For many of the same reasons as the real estate example above, you might choose to handle the transaction of buying or selling a franchise on your own – including the pride that comes with managing the process. Or you may fear that franchise consultants have a hidden agenda and that you're going to be aggressively "sold" on a direction or franchise that isn't an ideal fit. We get where these fears and concerns are coming from. However, to help clarify your next steps, it's important to understand why having the support of a franchise consultant may be exactly what you need for such an important investment.
The 4 Big Advantages Of Working With A Franchise Consultant
#1: A Sea Of Franchise Choices
At the very beginning of the process, do you know just what brand to commit to? Likely not. So now you're going to engage in what could be an exhaustive search, looking at brand after brand, listing after listing, trying to figure out which franchise is the ideal fit for you. All the while, you're getting tons of sales pitches on why this franchise is better than that one. Plus, every time you talk to one of these franchise brands, you're sure to get added to an email list and subsequently bombarded by – you guessed it – sales calls from pushy reps. By this point, confusion quickly takes over as you feel overwhelmed by mixed messages and choices. Fortunately, early on, a franchise consultant can line you up directly with a franchise development team and possibly even the CEO in some cases – bypassing the sales team entirely. The very best franchise consultants should be transparent and upfront regarding their dealings so you know they don't have a secret agenda. In short, you feel like this a person who is looking out for your best interests, not purely their own.
#2: Complex Paperwork
The complexity of managing the franchise process on your own doesn't start and end by navigating all the communication you'll get from sales reps. Let's say that you've honed in on what feels like a suitable franchise and now you're moving closer to an official franchise agreement. That's when you receive a 250-page document called a Franchise Disclosure Document (FDD), which is typically presented to prospective franchise buyers prior to a sale. It's a rather intimidating read but an important one nonetheless because of the critical information within it. We hear plenty of stories of franchise owners who don't read documents like these until after the fact, which can lead to problems later on. Once you do start to move toward a franchise agreement, the brand's process could entail watching a series of webinars or attending a "Discovery Day". Then you are given the franchise agreement paperwork itself, which is yet another lengthy document to review. A good franchise consultant is profoundly familiar with a FDD, franchise agreement, and other documentation that often feels difficult to navigate without a law degree.
#3: A True Backup For Every Stage Of The Process
Perhaps one of the most valuable aspects of working with a franchise consultant is that, from beginning to end, you have a team behind you. They will educate you on each stage in front of you and the ones right around the corner. For example, if you're trying to fund the business, you may be dealing with a lending officer at a bank. Getting a hold of a franchisor when you need answers can also be challenging – sure, they may direct you to an online portal but do you know if you're talking to the actual franchise team or a broker representative aiming to look like they're part of the franchise? With excessive documentation, negotiations, research and more as you work toward finding the right fit, you can't underestimate the benefit of having a franchise consultant who has valuable experience. It's not about helping a brand obtain one more franchise owner. It's about separating fact from hype and having a trusted advisor looking out for your best interests.
#4: A Confidential Sounding Board
In our view, the best franchise opportunity is the one that aligns with your values and what you want in a lifestyle. This requires a fair amount of self-discovery but you don't have to handle that evaluation on your own. A franchise consultant can be immensely helpful in this kind of situation, acting as your trusted advisor who knows what emotionally drives you and where your true passion lies. We find that our clients often need us to hold up a "mirror" and ask the tough questions about who they really are. What are your strengths? Where are your weaknesses? It's time to be realistic about your needs and wants – and a franchise consultant can hold you accountable for that. There's one more hidden advantage of connecting to a franchise consultant like BizFranHub – if you're currently working in corporate America, it may not be the best idea to bounce your innermost thoughts about buying a franchise off of your co-workers. Information this sensitive requires an alternative sounding board who can keep things confidential. The next chapter of your career is too important to leave to a one-size-fits-all formula. That's why from the moment you speak with a member of our team at BizFranHub, you'll see that we bring a refreshing approach that factors in what you truly want to achieve in owning a franchise. Contact BizFranHub today to schedule a free consultation at (312)436-2748.