Buying A Franchise Without These 3 Advisors Is A Risk You Don't Want To Take
Category: Buying a Business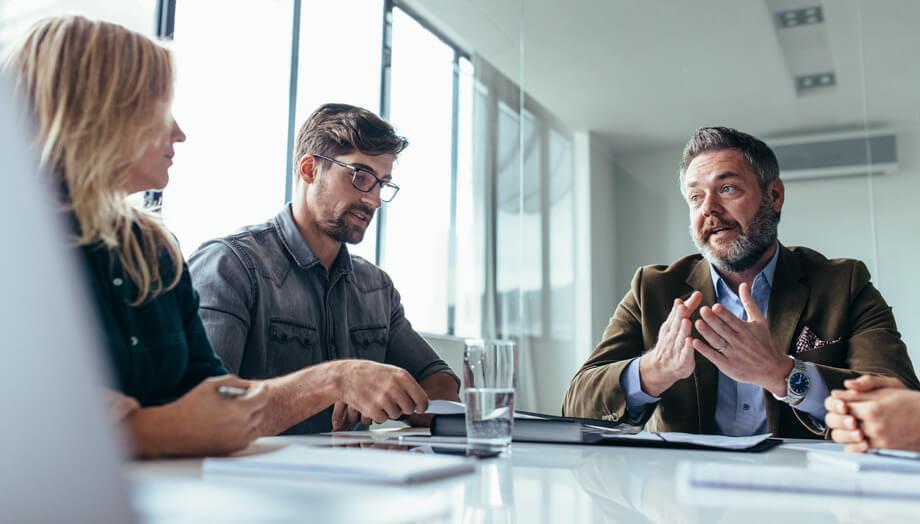 Being your own boss is an exciting idea. But as you prepare to launch your business, it's wise to remember you're not an expert in everything.
One of the most important things you can do as you begin evaluating business ideas is assemble a team of experts you can trust to warn you of pitfalls and guide you toward the right decision.
Remember that the seller – whether they're selling a local business or a franchise – has an agenda. That doesn't mean they're being dishonest; it just means it's in their best interest to show the opportunity in its best light.
Just like a home inspector's job is to point out reasons for you not to buy a house, you want people on your team who will highlight the negative so you can avoid unpleasant surprises.
An accountant
If you thought you wouldn't need an accountant until tax time, think again. An accountant is so much more than your tax advisor.
A good accountant supports your entire business strategy. They can advise you on the myriad financial questions you may encounter when setting up or running your business and help you keep your business decisions from having a negative impact on your personal finances.
Here are just a few examples of ways an accountant can help your franchise thrive beyond tax planning:
Offer regulatory advice. For example, let's say your food franchise will use third-party delivery services like GrubHub or Uber Eats. Those services come with regulatory hurdles your accountant can help you navigate.
Help you manage your cash flow. Your accountant can help you set up the way money is handled in your business. Their advice can prevent theft or embezzlement and make sure money flowing in and out of the business is properly documented. As your business grows, they can help with budgeting and forecasting.
Set up your payroll. Payroll isn't as simple as cutting employees a check for hours worked. There are taxes to be accounted for on both sides. Your accountant can also advise you on benefits like retirement savings for yourself and your employees.
A lawyer
The time to hire a lawyer is before you're faced with contracts, not after. Getting into a contract you don't understand can burn you in so many ways. You might unknowingly breach the terms of the contract, resulting in stiff penalties. Or you might inadvertently sign away more than you intended.
Sometimes an attorney reviews a contract, highlights red flags, and you have to go back to the other party to ask for revisions or clarification. Then the attorney review starts all over again. If you have your lawyer present at meetings where legal matters are being discussed, they can offer proactive guidance. This way, contracts can be written well from the start.
When considering firms, make sure you choose one with experience in franchise law. The person you used for your real estate needs or your business incorporation is not necessarily the best one to advise you on franchise agreements.
A franchise consultant
You can buy a franchise without a consultant, just like you can buy a house without a real estate agent. But in both cases, you're taking an unnecessary risk. The franchisor is experienced in these transactions; you are not. Having a franchise consultant on your side levels the playing field.
Franchise consultants really do have your best interests at heart. They want to create matches that make both the franchisee and franchisor happy. If they match you with a good opportunity, you'll be a satisfied customer. Referrals are critical in the franchise industry, and happy customers make good referrals.
Here are a few ways a franchise consultant can help you find the right business:
Show you options you hadn't considered. Did you hear the one about the hairstylist who hated her job so she bought a Great Clips store? With the thousands of franchise opportunities to choose from, many buyers lock on to the familiar. A franchise consultant can help you explore options that lead to the lifestyle you want for your future, no matter what was in your past.
Do the research for you. There's a lot of information out there. A franchise consultant can save untold amounts of time and stress by doing the homework for you. Rather than wasting your time and energy examining bad-fit franchises you can focus on those that are the best fit for your life. Your consultant can also offer insights on your local market and the franchise industries or brands likely to do well there.
Connect you with resources. If you start with your franchise consultant, building the rest of your team can be easy. They know people who provide the other services you'll need – attorneys, accountants, commercial real estate agents, and more. Take advantage of their network to find trusted advisors for every part of getting your business off the ground.