3 Financial Benefits of Buying A Franchise
Category: Franchise News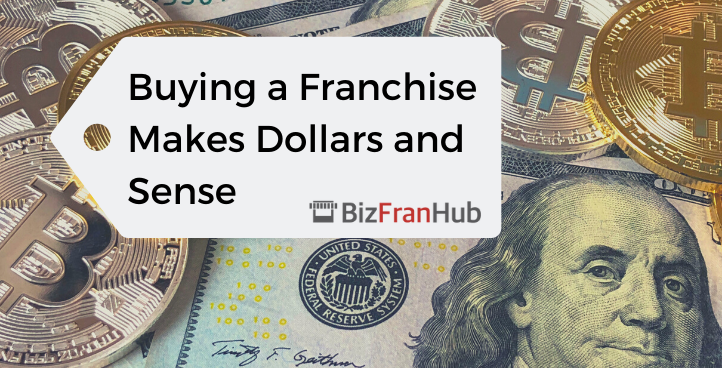 Owning a business is the ultimate dream for many people. The prospect of being your own boss is certainly alluring. Imagine being able to earn the type of money that you truly deserve. Picture yourself as the decision maker and having all of the perks that go along with it. As great as this sounds, most would be entrepreneurs never actually move past the dream stage. This is due to the fact that they are unwilling to take the risk, lack the guidance and knowledge needed to operate a successful business, or simply do not have a fresh idea. That is a crying shame because we just so happen to live in the land of opportunity. The good part is that there is a way to start a business that significantly reduces your overall risk. It also includes a proven formula for success, teaches you all of the knowledge that you need to get started, and even provides you with continued support for the life of your business. Buying a franchise just may be the answer that you have been looking for. The following information will provide you with reasons why it makes dollars and sense.
Increase Your Probability Of Success
Purchasing a franchise is significantly different than starting a business from scratch. Your probability of success greatly increases because there is already an established system in place. In essence, the franchiser has already gone through the experimental phase. They have figured out what works and what does not work. All you need to do is follow their processes and procedures instead of figuring out everything from scratch. You will be well on your way to owning and operating a successful business very quickly.
Easier To Obtain Financing
Most people need financing to start a business. Unfortunately, the majority of banks and traditional lenders do not approve business loans unless the borrower has a proven track record of success. It is extremely difficult to prove that you can successfully operate a business unless you have the opportunity to actually do so. Talk about a classic catch twenty-two situation. So where does this leave a plethora of would-be entrepreneurs? The answer is on the sidelines wishing they could start their own business. Fortunately, banks and traditional lenders are far more open to financing the purchase of a franchise, even to inexperienced business people. The franchiser that you are purchasing your franchise from already has a proven track record of success. This, in turn, equals far less risk to the lenders.
You Have A Support System In Place
Owning and operating a business can be incredibly rewarding, but it is extremely difficult to do everything on your own. When you purchase a franchise there is a support system in place that helps you every step of the way with training, ongoing support, and marketing/advertising. Most franchisers provide an initial training program in order to get you started on the right path. They will also give you support and advice along the way. You will always be able to ask questions and have the comfort of being part of a growing system. Most franchise organizations are responsible for marketing, advertising, and brand recognition. This helps to cut down on your expenses and allows you to concentrate on other areas of your business.
In conclusion, buying a franchise can alleviate many of the difficulties that entrepreneurs face when starting and operating a new business. BizFranHub will help you achieve your dream of being your own boss. Our team of expert franchise consultants and business advisors take great pride in helping people reach their goals. We are here for you each and every step of the way. If you have any questions or would like more general information, please contact us today. Phone: 312-436-2748; Email: Info@bizfranhub.com