Buying A Business? Here's The Best Buying Process!
Category: Entrepreneur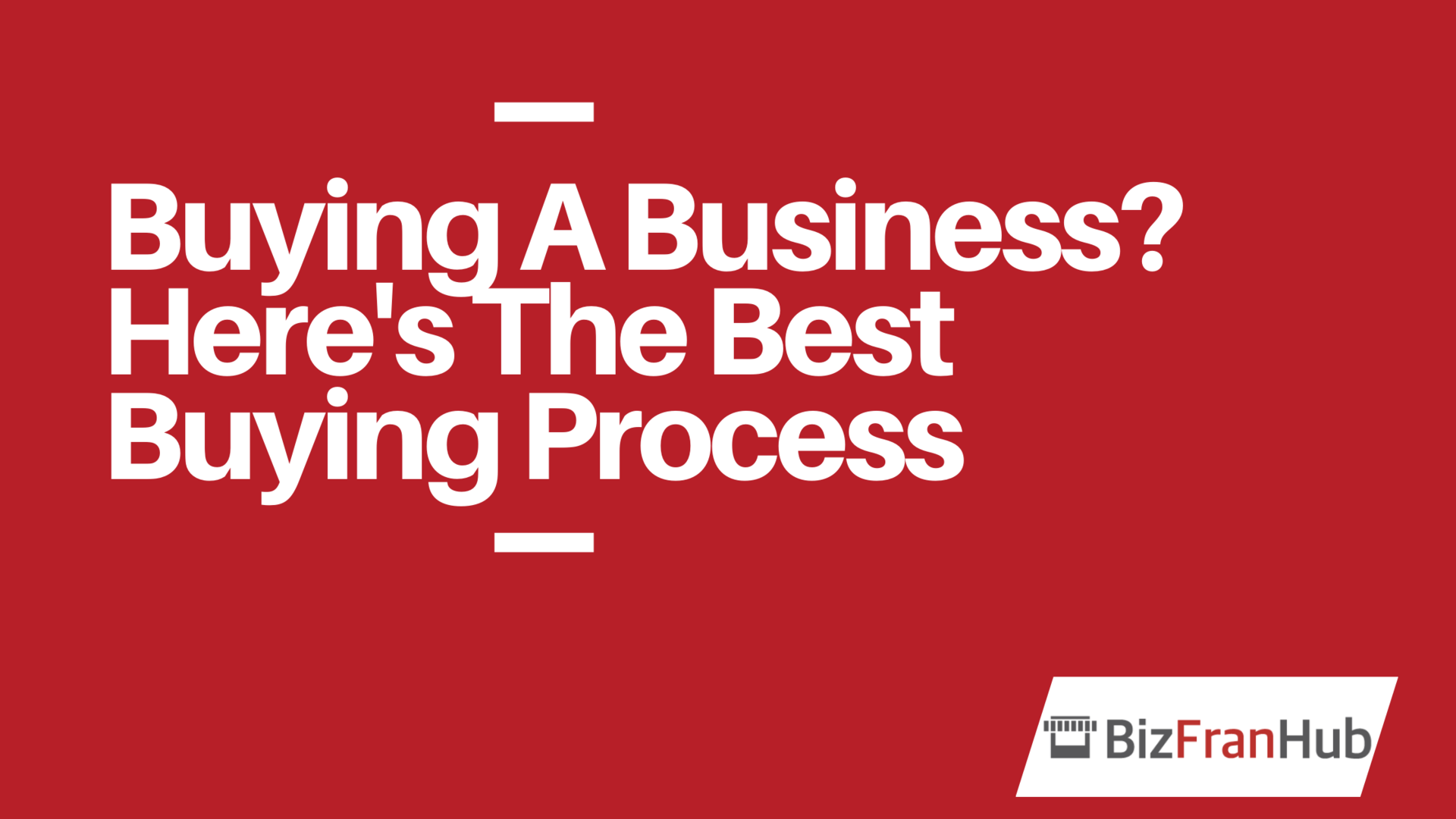 Buying a business is a complicated transaction with a lot of moving parts, things to consider, and a number of steps to take. Taking the right steps and asking the right questions during the buying process can save you a lot of headaches and help you avoid very costly mistakes. Buying a business is a major decision because it's a big investment of money, time, and work. It is vital that you do your homework and prepares yourself to make the best business decisions along the way. Doing all the proper research on a business opportunity is a time consuming and often frustrating task. Most people especially first-time business buyers get overwhelmed. In fact, nine out of ten people that begin the search for a business to buy never close on a business resale. Most of these would-be entrepreneurs give up on becoming business owners because the risk and stress is a lot to manage. Having the right people to help guide you through the business buying process makes all the difference.
Buying A Business Takes Time
There are a lot of businesses for sale and plenty of options, so a lot people simply can't make a decision. The average business shopper spends a year and a half looking only to never buy a business. There are also first-time buyers that are successfully running their business within 6 months. If you're working full-time, but buying a business is your goal, then you need to focus, when time permits. Schedule your business research time every week and hold to it. It is important to do proper research and planning when buying a business. It is also important to make decisions in a timely manner when due diligence has been done.
Finding The Best Business Opportunity For You
The internet has made it much easier to find business-for-sale listings than ever before. In some ways, it also makes the business buying process harder, because there are so many options. It is very possible to get lost in the online sea of business listings. It's best to identify what type of business best fits your goals, needs, and skills before you begin your search. Once you have identified the business type you want to own it comes down to finding a business model. Find the business type and model that fit you best, because that can mean the difference between success and failure. It is important that you take a good honest look at yourself. You have to know your strength and weaknesses as well as your likes and dislikes. Trying to be something you're not here can really cost you later. The biggest reason why most people don't buy a business is they fail to find a business that fits them. One of the biggest reasons why a business fails with a new owner is a bad fit. It is often easier to narrow the field by ruling out the business types you don't want and go from there. Once you rule out all the businesses you don't want to buy focus on your finances. Knowing what budget you're working with narrows the choices down even more.
Study The Business Buying Process
Buying a business is fairly complicated and it pays to have a basic understanding of the process. You should educate yourself on the business buying process even if you have a business broker helping you. Having a basic understanding of the buying process can make help you buy the best business for you. It's important to have an attorney and CPA helping you, but don't trust anyone to make the decision for you. Make sure that the attorney and CPA have experience in business transactions of a similar nature. Having the wrong attorney or CPA can really put you in a bad situation. Buying a business is a huge decision and usually a critical investment of your savings. Don't invest your money without investing the time and energy to make sure you make the right decisions. Prepared buyers working with the right team of professionals don't typically buy lemons. Prepared buyers working with the right team tends to make the right decisions. Make the best decision possible by deciding to work with the best people possible.
Clean Up Your Finances
The first thing you should do before you dive into searching for a business to buy is to check your finances. Determine your net worth by listing all your assets and liabilities. Subtract what you owe from what you own and the balance is your net worth. Check your credit and fix any negative marks that you can. You can check your credit for free at www.FreeCreditReport.com. It is important to know how much cash you are able to invest because it saves you time. There is no point in looking for businesses that you cannot afford. Almost nine out of ten small business purchases involve seller financing. Typically, sellers will finance thirty to fifty percent of the purchase price. There is no point in searching for businesses that exceed your budget. There are also a lot of financing options for qualified buyers. Our SBA specialist can help you research your financing options. You can also get information at www.SBA.gov.
Business Broker - Do You Need One?
There are many ways that a good business broker can save you time, hassle, and money during the buying process. The big reason why people wonder if they need a broker generally revolves around money. The seller or franchisor you will deal with most likely will have professional representation. They also agreed to pay a certain fee to their broker, which is generally split with the buyer's broker. Business brokers make a percentage of the franchise fee you pay when you buy a franchise business. The franchise fee is set before the franchisor can offer their franchise opportunities. A reputable business broker firm also won't factor commission into their decision on what businesses they suggest to a buyer. Most business broker firms realize that this is a reputation and success-driven industry. It's much more profitable long-term to match buyers with the business most they're most likely to succeed with. A big commission is great, but putting a buyer in the wrong business will kill reputations quickly. Nearly three out of four people that buy a business through a broker are referred. A good business broker will educate you on the business valuation process and show you comparable businesses that sold. Experienced business brokers will help you avoid costly mistakes by asking the right questions and taking the right steps. The right business broker will make sure you are prepared to close and ready to grow the business.
Seven Steps To Buying A Business:
1. Educate yourself on the business buying process. 2. Determine your net worth and check your credit. 3. Seek professional advice from a qualified accountant, lawyer, and business broker. (take advantage of free consultations) 4. Decide what business type and model you want to buy. 5. Set a schedule that allows you to search and review business opportunities daily. 6. Set a deadline to make a purchase, because procrastination prevents most people from becoming business owners. 7. Begin your search. Our franchise consultant team is very familiar with the best buying process, so please feel free to contact us for more information. Get more information on our FAQ page.