5 Ways to Make the Power of Pricing Work for Selling your Business
Category: Selling A Business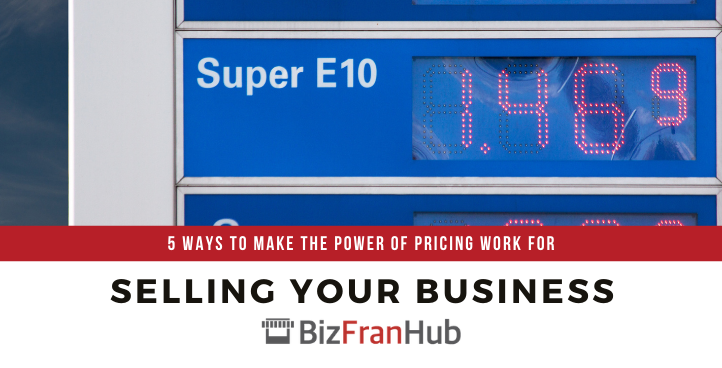 You've worked hard to grow your business and now it's finally time to sell it, but this comes with new challenges. Among them is how to decide the best asking price for your business. It's a fine line because you don't want to sell it for less than it's worth and cheat yourself out of any of that hard-earned money, but you also don't want to price it so high that no one wants to buy it. So how do you find that sweet spot?
Get A Good Business Valuation The first and most important step you should take is to have a professional appraise your business and provide an estimate of how much it's worth. This will give you a good starting point at which you can price your business. If someone wants to negotiate you down to a lower price, it's good to have an idea of how much your business is worth and at what point you'd be cheating yourself out of the money you deserve. This brings us to our next tip:
The Art of Negotiation If you've been a business owner for a while, this is unlikely to be the first time you've entered into negotiations, but it's always good to remember the basics. The first is to keep all your cards close to your chest and let the other party be the first to name a number. You can always try to negotiate them up if you don't think it's a fair price for your business, but always keep in mind the business valuation you got, the lowest price for which you'd be willing to sell it, and the most you think you can get for it. If you're putting your business on the market and you have to provide an asking price, be sure to give a slightly higher price than it's worth. Not too high, of course, but give enough room to let someone negotiate you down to a lower price without leaving you feeling cheated out of the business' true worth.
Nobody Wants to Get Cheated Of course, you want a good return on the investment you put into the business – both the money you used to buy it and the time and effort you've invested ever since to making the business a success – but the price also needs to reflect the buyer's needs as an investor. The perfect price is high enough that you feel like you got a solid return on your investment, but also low enough that a potential buyer has a chance to build it still further and get a return on their investment.
Better Pricing Means Less Hassle Not only does properly pricing your business means you're more likely to get potential buyers, it also means you're less likely to get bogged down in negotiations. If you followed our first tip and got a professional business valuation, this will help by giving you evidence you can point to in order to back up your asking price, making it hard for anyone to reasonably try to talk you down to significantly less than your asking price. Get a Business Broker A business broker's job is to vet potential buyers, and once they've identified a qualified candidate, to make the transaction go as smoothly as possible. They can help with everything from making sure you're asking for the right price for your business to handling negotiations. They're responsible for making sure everyone leaves the transaction satisfied, which makes them an invaluable resource when it's time to sell your business. If you need help selling your business, reach out now to speak to one of our consultants about how we can get you the right offer.