Franchise Request
* required field
About Clothes Mentor
---
Liquid Capital: $51,000
Net Worth Requirement: $251,000
Franchise Fees: $25,000
Royalty: 4%
Training and Support: Available
Home Office: Plymouth, MN
CEO: Ronald Olson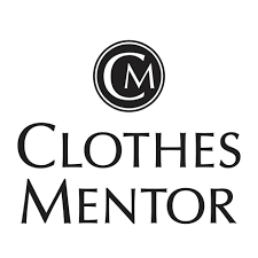 ---
Investement Range $250,000 - $363,500
---
About Clothes Mentor Franchise
Looking to diversify your portfolio or alter your career trajectory? With 140+ stores nationwide, Clothes Mentor is a growing retail franchise that buys and sells gently used name-brand and designer clothes, shoes, and accessories for up to 70% off of original retail prices.
Featuring clean, well-designed, beautifully merchandised stores with full, organized shelves, Clothes Mentor makes shopping enjoyable and business profitable.
Reawaken your future with us.
The people who join Clothes Mentor get so much more than just a lucrative business opportunity. They're the successful working moms who want a career and more time with their kids. They're the married couples who want to build something together and give back to their community. They're the entrepreneurial parent-and-child teams eager to create a multi-generational legacy. They're ambitious professionals who want the chance to thrive working for themselves — instead of someone else.
Are you one of those future Clothes Mentors?
The Clothes Mentor franchise community is a happy family of passionate owners who love the freedom to control their destiny. Take a look around and learn more about who we are and what we do. If you've been having those inner stirrings to make a professional change — one that gives you flexibility and growth potential on your terms — start building the future you want with us! You can start today.
Clothes Mentor is not consignment or thrift — it's upscale resale.
Each independently-owned Clothes Mentor franchise sells gently used name-brand and designer clothing, shoes and accessories for up to 70% off original retail prices. Our owners have a great eye for pieces that are in great condition and are on-trend or classic and timeless.
Why resale?
Over the last decade, the impact of the so-called "retail apocalypse" has been very real. Traditional brick-and-mortar retail stores have been closing by the thousands, losing customers to e-commerce giants. So how is a store-based brand like Clothes Mentor growing so quickly?
It's because we're in a different market. We are in the resale industry, which has grown 21 times faster than the retail apparel market in recent years. Nearly 60 million women alone purchased secondhand clothing in 2018, and that number is expected to grow. Even big names like Nordstrom, Macy's, and JC Penney have gotten into the resale game and now stock secondhand items in their inventory.
A few reasons why resale has exploded:
It's exciting for buyers and sellers. Owners of name-brand clothing and accessories can earn cash for their gently-used items, and resale customers love getting bargains on high-quality designer fashion.

It promotes sustainability. Instead of sending their unwanted items to a landfill, consumers can give their clothing a new home with someone who will love wearing it. Even celebrities like Taylor Swift and Maggie Rogers are celebrating the "vintage" secondhand fashion movement, making it an eco-friendly and trendy choice for consumers.

It makes fashion accessible to everyone. Fashion changes frequently, and shoppers want to keep up. With resale, shoppers don't need to pay retail prices for brand-new items every time the trends change. They can enjoy high fashion at a price they can afford
Clothes Mentor is all about providing fashion at great prices. Our franchise owners source their inventory from customers who have name-brand and designer pieces in their closet that they no longer wear (or have never worn at all). Clothes Mentor pays cash on the spot or offers store credit for clothing in sizes 0 to 26 and maternity as well as shoes, handbags and other accessories.
There are many Clothes Mentor stores throughout the United States, each serving its local community by both buying and selling high-quality items. The concept puts money back into the pockets of the people within the community and promotes the reuse of goods, which also benefits the environment.
Most importantly, Clothes Mentor allows its franchisees to be in business for themselves and build the lifestyle they want. Our store owners can create a career that allows for personal and professional fulfillment. With our top-earning stores averaging nearly $1M in net annual sales, it's easy to see why Clothes Mentor is growing.
Our Customers
Millennials
Generation X
Baby Boomers
Clothes Mentor is for the modern woman with great taste and an eye for fashion. She wants designer and name-brand clothes and accessories that make her look great and feel great – at a great price.
Our customer is drawn to resale shops like Clothes Mentor because it's a win-win for her: She can shop for high-end, quality items without breaking the bank, and she can earn cash on the spot for recycling her gently-used clothing. Most importantly, she knows she is making a socially and environmentally responsible choice by reducing textile waste.
Who is our target customer?
The typical Clothes Mentor customer is a 25- to 55-year old woman who lives within a 20-mile radius of our store.
Our Product
Why do customers keep coming back to Clothes Mentor? They know they'll always find an exceptional product within.
Whether buying or selling gently-used clothing, shoes or accessories, our customers know that Clothes Mentor focuses on quality.
How we get our inventory
Our inventory comes directly from our customers! Women who have name-brand and designer items in their closets that they no longer need can bring it in to Clothes Mentor. Our certified buyers evaluate each item, making sure it fits the following criteria:
It's in great condition.

It's current within the past few years.

It's free of wear, tears, stains and other damage.

It's freshly laundered.

It has its original brand and size labels.

It is contained in a basket or bag.
Cash on the spot
Customers are presented with an offer of cash on-the-spot or a percentage of in-store credit for the items the store wishes to purchase. Our point-of-sale software features a sophisticated buy matrix, which helps buyers make offers that are consistent and fit the margins of Clothes Mentor's successful business model.
Designer and name brands at a fraction of the retail cost
Just like they love to make money by selling items to Clothes Mentor, customers love saving money by shopping at Clothes Mentor, too. That's what resale is all about!
Stores price their high-quality, name-brand merchandise at approximately 70% less than the original retail price. Our franchisees regularly put new inventory out on the floor, so customers can keep coming back, day after day, knowing they'll discover new items at great prices. The more our stores buy, the more they sell!
Brand Growth
It takes major confidence in your brand to start franchising on the verge of an economic downturn. And it takes an incredibly strong business model to not only withstand but flourish during such a challenging time. That's part of our history, and we take great pride in the resilience and success of Clothes Mentor since its humble beginning in 2007.
Ready to learn more? -

Contact Us