Franchise Request
* required field
About Crawl Space Ninja
---
Liquid Capital: $50,000
Net Worth Requirement: $100,000
Franchise Fees: $73,000
Royalty: 6%
Training and Support: Available
Home Office: Knoxville, TN
CEO: Michael Church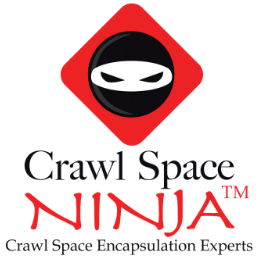 ---
Investement Range $143,100 - $429,800
---
About Crawl Space Ninja Franchise
The Ninja Vision & Business Approach
Our vision is to create the standard in making crawl spaces dry, clean, and efficient. We believe our Crawl Space Ninja Encapsulation System™ will be the industry standard for years to come. It turns a crawl space into one that is properly ventilated and properly insulated while controlling humidity, eliminating standing water, and addressing and preventing mold.
We've perfected crawl space encapsulation.
Our Customer-First Approach is Unmatched
Our Ninja creed is simple: Offer five-star customer service and business growth will naturally follow. Our commitment to delivering the highest quality and service is why Crawl Space Ninja consistently receives five-star ratings from customers and why our franchisees love what they do.
Services We Offer
Any place where moisture or critters can compromise family life needs a Ninja solution. From vintage neighborhoods to new construction, our franchisees' Ninjas have the training, knowledge, and support to provide the services homeowners need most:
Crawl Space Encapsulation

Crawl Space Vapor Barrier

Crawl Space Dehumidification

Crawl Space Foundation Repair

Crawl Space Insulation

Crawl Space Mold Prevention & Removal

Crawl Space Ventilation

Crawl Space Waterproofing

Air Duct Sealing

Crawl Space Doors
Here are other ways we are leading:
Free on-site inspections

Digital analysis using tablet-based technology

Easy-to-understand package pricing

Service agreements on equipment

Industry-leading satisfaction guarantees

Transferable service warranties

Low monthly payment financing options

Unique client referral incentive programs
Support is the Foundation of Crawl Space Ninja
We're all about quality. And that includes our support program for our franchise owners. We share our over a decade of industry knowledge with our franchisees and give them the tools they need to build their business.
Our initial training includes everything a new franchisee needs to prepare for the first day as an owner. We're also ready to serve when our franchisees need guidance on day-to-day operations or how to expand in the market.
INITIAL TRAINING
We train our franchisees and their team on our Ninja-style approach to assessing, selling and providing crawl space encapsulation services effectively, both at our corporate office and on-site in the franchisee's territory.
ONGOING SUPPORT
Our franchisees have access to our experienced management team by phone or e-mail to help with day-to-day operations, plus access to top-line technologies and our centralized call center, designed to streamline business operations.
CONFIDENTIAL OPERATIONS MANUAL
Everything a franchisee needs to run their business is available in our procedures manual, including daily operations, reporting, sales and marketing guidelines, and more.
MARKETING SUPPORT
From the first appointment to ongoing promotion and referral generation activities in a franchisee's local market, our franchisees have access to professional guidance from a team that knows what it takes to build a business.
WARRANTIES AND GUARANTEES
Our warranty programs, service agreements, and customer satisfaction standards truly set Crawl Space Ninja apart from the competition. We are committed to a five-star approach to business – in the way we treat our clients, our employees, and our franchise owners.
Why Franchise?
All homeowners want a home that's dry with good indoor air quality. But most have never been in their home's crawl space and they aren't looking to do so anytime soon. We understand. Most crawl spaces are built and maintained to the 1950s standards and not to today's expectations. That means they may suffer from moisture problems that can lead to poor indoor air quality, especially if left unchecked. With 30 to 50 percent of crawl space air entering a home's living space, it can make a home's air more polluted than outdoor air. So, a home's crawl space cannot be ignored.
Crawl space foundations are widely used in building construction throughout the United States, with approximately 250,000 new homes built on crawl spaces every year and an estimated 26 million such homes already in existence. They are especially common in the southeast, where they are found in over 9 million existing homes and around 70,000 new homes per year.
Ready to learn more?

-

Contact Us