Franchise Request
* required field
About Challenge Island
---
Liquid Capital: $50,000
Net Worth Requirement: $100,000
Franchise Fees: $44,900
Royalty: 7%
Training and Support: Available
Home Office: Sharon Estroff
CEO: Sharon Estroff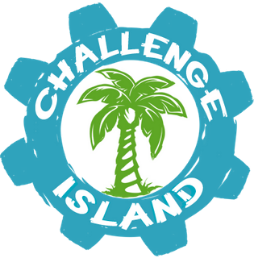 ---
Investement Range $53,425 - $68,925
---
About Challenge Island Franchise
In 2003, Sharon Estroff was at the height of her Dr. Jekyll and Mrs. Hyde phase. She spent her days as a cheerful, engaged second-grade teacher and her evenings as a stressed-out mom who could barely muster the energy to help her own four children with homework. It was time for a career shift, but as an educator born into a family of educators, she couldn't imagine straying too far from the schoolyard. Besides, there were​ plenty of things​ she loved about teaching​: ​the creativity and vibrancy; ​​those smiling second-grade faces​; and perhaps most of all, ​​​the predictable promise of the back-to-school season – an annual chance for a new beginning.
So Sharon took Challenge Island, a STEAM program (Science, Technology, Engineering, Art and Math) that she created for her students, and turned it into a full-time gig. She began offering Challenge Island as ​an afterschool enrichment class in nearby schools while tutoring on the side to make ends meet. Before long, she had created a profitable home-based business that she could run around her family's busy schedule.
Why choose A Challenge Island Franchise?
Benefits of Owning a Challenge Island Franchise
Proven home-based business with nearly 100 franchises

Protected territory with at least (25) elementary schools in purchased territory

Unique comprehensive curriculum specifically targets most important educational trends: STEAM (science, technology, engineering, arts, and math), 21st-century skills and Cross-Curricular learning

Huge range of ages served from Challenge Island Junior (Preschool) to Challenge Island Senior (Senior Living Centers) to everything in between

Can be operated on a full or part-time basis

Low and self-controlled fixed overhead costs

Year-round income potential with summer camps, birthday parties, field trips, and other non-school based initiatives

Extensive and on-going training with continuous, fresh curriculum provides unlimited opportunities

Challenge Island provides comprehensive teacher lesson plans and teacher training resources

Owners Enjoy Partnerships Nationwide with Non-Profit Organizations Including the Girl Scouts and Boys and Girls Clubs

Challenge Island gives you the opportunity to give back by positively impacting your community
Challenge Island Partner Organizations
Challenge Island's comprehensive Common Core and Next Generation Science Standard aligned curriculum in combination with its definitive focus on building 21st Century skills in kids, and its playful, whimsical island spirit allow it to uniquely address the needs of both today's child and tomorrow's adult. Consequently, Challenge Island has been widely embraced – not just by parents and kids – but by school districts, community centers, non-profit organizations, and for-profit businesses nationwide.
Challenge Island Profit Centers
The Challenge Island® business model is completely mobile. We go where the kids are!
After-School Enrichment Classes
When kids enter the Challenge Island classroom, they are transported to a learning environment worlds away from the regular school experience. The ambiance feels positively party-like as our adventurous tribes tackle high-level thinking challenges at whimsical weekly destinations. Classes are an hour long and held once a week after school.
In-School Field Trips
Challenge Island offers high-interest STEM and STEAM in-school field trips that uniquely intertwine ELA, Math, Science, and Social Studies concepts into one action-packed experience for students! In-school field trips can be uniquely designed for all grade levels.
Classes for Home-Schooled Children
Classes can also be held for homeschoolers in the home of a parent.
Challenge Island Jr © (pre-school classes)
At Challenge Island we believe that you are never too young to start imagining, creating, and thinking big! Our Challenge Island Jr.programs scale down our regular challenges to a level just right for Pre-K and K.
Camps
Our STEMtastic Challenge Island Camps are the perfect destination for your child during summer vacation and other school breaks! Built around pop culture themes kids' love, our Challenge Island camps feel like action-packed vacations in their own right. Our wide array of trademark camp themes include Wizardry Camp, Minecraft Camp, Icy Party Camp, Space Wars Camp, and many more!
Birthday Parties
Challenge Island is a party every day – so as you can probably imagine, our birthday parties are epic! Our traditional parties have a luau theme and a mix and match of your child's favorite challenges. Or choose one of our STEMtastic party themes like Minecraft, Harry Potter, Percy Jackson, Frozen, Minions, Girls and Dolls, and more. We offer a variety of packages to fit your needs and budget. Your child's Challenge Island birthday celebration promises to be a hit with the whole tribe.
Family Nights
Multi-generational after-hours events where kids and adults of all ages share in the magic of Challenge Island. Themed-events create excitement as participants complete a Challenge Island task together.
Kids' Night Out
After-hours event where parents drop off kids for a night of Challenge island fun. Themed events are designed for all ages and provide a variety of challenges.
Wrapped in whimsical trimmings (headbands, facepaint, and the beat of the tribal drum), the Challenge Island program features an unmistakable spirit and flair. A sense of anticipation fills the air as tribes of kids enter new worlds of adventure and imagination through Challenge Island after school classes, in-school field trips, camps, birthday parties, family fun nights, and much more.
Interested in a Franchise Opportunity? -

Contact Us