Franchise Request
* required field
About CertaPro Painters®
---
Liquid Capital: $75,000
Net Worth Requirement: $200,000
Franchise Fees: $64,900
Royalty: 5%
Training and Support: Available
Home Office: Audubon, PA
CEO: Michael Stone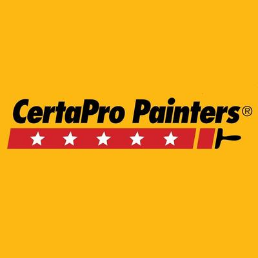 ---
Investement Range $112,800 - $232,400
---
About CertaPro Painters® Franchise
In 1992, CertaPro Painters, Ltd. began with the vision of making residential and commercial painting services easier and more convenient for homeowners and business owners. From the beginning, our promise has been that of certainty, aiming to reassure customers of our quality and expertise. While today we are the largest residential painting contractor in North America, our locally owned and operated franchises take pride in bringing personalized service to customers in every region, allowing them to focus on what matters most.
Deliver What You Promise - The promises made to CertaPro Painters® customers is a first priority. From the timing of your project to the budget, our locally owned and operated franchisees keep their word.

Continuous Improvement - We are always thinking about how to make your experience with CertaPro Painters® better — from communicating and collaborating with you to delivering expert painting techniques.

Respect the Individual - It is important to us that our customers, employees, and franchise owners all feel valued and respected throughout every interaction they have with the team at CertaPro Painters®.

Have Pride in What You Do - To deliver high quality results, while working with your home or business CertaPro Painters® takes great pride in the smallest details, giving every space the attention it deserves.
FirstService Brands
Certa ProPainters, Ltd. is a subsidiary of FirstService Brands, the leading North American brand in property services. Made up of extensive franchise networks and company-owned operations including California Closets, Floor Coverings International, Paul Davis Restoration, Pillar To Post Home Inspectors, and TLS. FirstService Brands has been built with careful intention to provide exceptional value for its customers.
WHY FRANCHISE?
This opportunity is NOT about picking up a paintbrush – It's about running a professionally managed business.
CertaPro Painters® is the largest residential and commercial painting company in North America. Our customers know that they are working with professionals who respect their businesses and homes. This consistent experience has made CertaPro Painters® the most referred painting company in the US and Canada.
Why Choose CertaPro Painters®
When deciding on what type of a franchise the initial investment is a major factor. Starting a painting franchise can be done with low overhead, no real estate and an extreme room for growth.
$56 Billion Market - As the largest painting franchise in North America, CertaPro Painters® makes up only 1% of a $56 Billion Market.
Low Overhead -

Starting a painting franchise does not require a physical office or a lot of inventory. You can get up and running quickly.
Support & Lead Generation
CertaPro Painters® enables you to run your business without needing to cold call for leads. We make affordable to you a strong inbound marketing strategy that brings customers and inquiries to your phone and inbox.
Management Support
As a business owner with CertaPro Painters®, you will be assigned a General Manager and a Regional Marketing Manager to help with all aspects of your business planning, staffing, growth, and strategic goals. The GMs can be available to franchise owners as much or as little as needed. Some owners will not need as many calls or visits as another. It is in this way, we make sure we are addressing to the needs of each individually owned and operated business.
Vendor Discounts & Recommendations
At CertaPro Painters®, we work to build relationships with vendors that have the ability to support the system as a whole. By engaging with vendors on this scale we help franchisees connect with resources that they may not have otherwise known about. In addition to exposing franchise owners to entities who have continental scope and perspective, we can leverage the CertaPro Painters® system's collective volume to be able to offer franchise owners a pricing scale that may not have been available to an individually owned business.
Lead Generation
Get assistance with qualified lead generation via certapro.com and pay per click advertising campaigns. In addition to providing a website for your business, we invest in certapro.com lead generation and marketing support on the local level. Our software processes submissions from certapro.com and distributes them to your business based on the zip codes provided by potential customers.
Branded Materials & Uniforms
The CertaPro Store is available to all franchise owners. Items ranging from apparel, to signage, to branded corn hole boards. With nearly 3 decades of business we have covered just about any item you could imagine.
What Differentiates Us From the Competitors
CertaPro Painters® provides a support system that delivers fantastic field training, online training and support that enables you to launch your business. The brand awareness of CertaPro Painters® really helps you stand out in a fragmented industry.
Technology and Training
These are just a few examples of how we will support you and your business with technology and training. Franchisor support includes sourcing marketing materials, leads management software, scheduling software, advice about staffing, management techniques, and business processes. Fill in the form to get more details on the CertaPro Painters® franchise support system.
Online Courses and Materials
There are a multitude of online courses and curriculums for owners, staff, and painters to enroll in which provides valuable training on topics such as: Sales, Production, Technology, Communication among your team and with customers; even our strategic relationships , Sherwin Williams and Benjamin Moore have added content.
Software & Tools
Customer relationship management software and estimating tools that can run on mobile devices or laptop computers provide best-in-class business tools in the office or on the go. The CertaOne platform gives you all the tools you need to run your business efficiently and effectively.
Estimating Software
Estimating can be done on tablet or PCs. Most businesses are using tablets for ease of handling and display. Our business owners are also equipped with printers so that estimates can be provided for customers on the spot. This has given us a competitive edge in the market and has helped our owners increase the amount of landed jobs to nearly double the industry average.
Strategic Relationships with Paint Manufacturers
We have built relationships with Sherwin-Williams and Benjamin Moore to provide special rates for CertaPro Painters® franchises.
Sherwin Williams - No matter where you are in the world or what surfaces you're painting or coating, Sherwin-Williams provides innovative paint solutions that enable your success.
Benjamin Moore -

Premium Benjamin Moore paint and stain for home interiors and exteriors. Find the perfect paint colors and products for your project.
Ready to learn more? -

Contact Us