Franchise Request
* required field
About British Swim School
---
Liquid Capital: $100,000
Net Worth Requirement: $150,000
Franchise Fees: $39,500
Royalty: 10%
Training and Support: Available
Home Office: Virginia Beach, VA
CEO: Kevin W. Wilson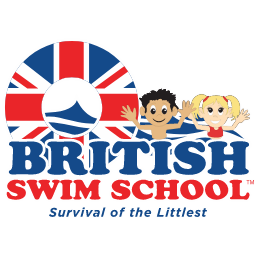 ---
Investement Range $93,700 - $125,050
---
About British Swim School Franchise
For almost 40 years, British Swim School has been dedicated to teaching water survival skills to children as young as three months old. Former CEO Rita Goldberg founded British Swim School in 1981 and developed the unique and highly effective teaching methods that are a recognized trademark of the brand. In April 2019, multi-brand franchising organization, Buzz Franchise Brands, became the majority owner of British Swim School but our mission has never changed. Following the mantra, 'Survival of the Littlest', we are dedicated to teaching water survival skills.
British Swim School is headquartered in Virginia Beach, VA and is a franchise organization currently operating over 200 schools across the U.S. and Canada. There are tremendous franchise opportunities available located nationwide!
Dubbed as the fastest growing swim school franchise in the US, we hold nearly 17,000 swimming lessons per week nationally and conducted over 600,000 swimming lessons in 2019. We offer swimming lessons for babies, children, and adults.
British Swim School was recently ranked 87 in the Entrepreneur Franchise 500 in 2018, as well as hot Franchises for 2020. British Swim School was also deemed #14 on the Top 100 Franchises under $150K by the Entrepreneur Franchise 500 and included in the Franchise Dictionary's Top 100 Game Changers. British Swim School aligns itself with the Hope Floats Foundation, which shares its mission to protect every life from drowning through swim lessons and water safety awareness.
Founded in 2012, Buzz Franchise Brands is focused on building companies that get people talking. The organization's first brand, Mosquito Joe, was sold to Neighborly in late 2018 after growing to almost 300 locations. Buzz Franchise Brands currently operates pool cleaning and maintenance company, Pool Scouts and residential cleaning company, Home Clean Heroes. British Swim School is the third brand to make up Buzz Franchise Brands' family of franchise brands.
Business on a Mission
British Swim School is more than a business and a profitable bottom line. British Swim School is a business on a mission.
It is an opportunity to develop your entrepreneurial skills and be successful, all while working toward a great cause in your community. Water survival through a successful business model is a process we've been developing for over 40 years.
Through its innovative business model of renting pool time as opposed to costly build out of facilities, you can easily scale up your business from one to multiple pools. This will not only increase your profit chances exponentially but more than anything, you'll be saving more lives!
Your Opportunity
Prevent Drowning
British Swim School concentrates on starting children in swimming programs at a young age, arming with the skills to not only survive a water accident, but the foundations needed to enjoy the water for life. Drowning is the leading cause of death among young children four and younger. We aim to take preventative measures and lessen child drownings every year.
The Model
For the first 12 months, we usually require all franchise owners to be owner-operator. It takes this amount of time to really understand the business and build the appropriate team. After 12 months, many of the franchise owners become semi-absentee, if they have a Manager run the teams at each location.
Growth
Beginning with 1-2 office staff and 2-3 instructors, this business model allows for a lot of room for growth. Your staff will start small, but it will grow as your business scales into new and/or more locations. The very low overhead allows for franchisees to break even very quickly. This, coupled with the consistent strong financial performance of British Swim School, guarantees success and consistent growth.
Why All Kids Must Learn to Swim
10 People - The amount of people that drown every day in the U.S.

1 in 5 - The amount of fatal drowning victims that are children younger than 14

5 Minutes - The average amount of time since a child was last seen before drowning

88% - The percentage that participation in formal swimming lessons can reduce the risk of drowning among young children.

1 Year Old - The age that the American Academy of Pediatrics supports beginning swimming lessons

13% - Percentage that a child will learn how to swim, if a parent does not know how to swim
We Are Here To Support You
We here at British Swim School headquarters know that a franchise cannot be sustained without support. That being said, we make it our mission to provide anything and everything that a franchise owner needs. We provide in-depth training as well as ongoing support once your British Swim School is up and running. We want you to succeed.
Training & Continued Education
Once a candidate is awarded a franchise, we provide comprehensive business and aquatics training to teach our newest owners everything they need to know. After graduation, we remain committed to the success of our franchise partners and provide ongoing training and education to help you maximize success as your business matures.
Annual Meetings
We host annual meetings so the whole British Swim School family can come together and learn! Don't worry, we throw some fun in there too. Most importantly, you'll be able to visit and collaborate with your fellow franchise owners to share ideas and help each other improve!
Field Support & Business Coaching
Each franchise owner is paired with a dedicated business coach, who is available to assist with any operational questions you have – from budgeting and hiring to training and more! They also schedule frequent site visits with each franchise owner so you can receive the best support possible!
Marketing Expertise
Our in-house marketing department acts as your very own marketing agency, supporting you with digital marketing, social media, direct mail, public relations, and more! With proven marketing strategies, turn-key programs, and a full suite of digital solutions, we're your partner in building awareness and recruiting new students to grow your business and spread the mission of British Swim School.
Ready to learn more? -

Contact Us