Franchise Request
* required field
About Blingle!
---
Liquid Capital: $100,000
Net Worth Requirement: $500,000
Franchise Fees: $59,500
Royalty: 8.50%
Training and Support: Available
Home Office: Omaha, NE
CEO: Josh Skolnick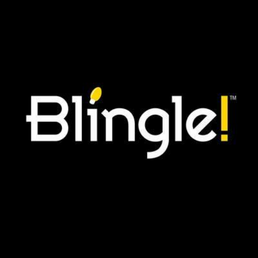 ---
Investement Range $315,848 - $374,348
---
About Blingle! Franchise
For over 20 years, creating memorable holiday experiences has been our specialty. What started out as a little bit of holiday fun to keep our founder, Mike, busy, quickly turned into a full-fledged business that has doubled in growth, year-over-year, ever since.
Our expert lighting designers have been putting a shine on holidays and events for thousands of homeowners and business owners alike. Using innovative design technology, we have found a way to help our customers' vision come to life before installation even begins! Once our crews arrive on-site, our customers can sit back, and relax, knowing that we've got it covered. From installation to maintenance and take down, our service is hassle free! With an experience like this, it's no wonder our customers keep coming back!
Christmas has been our very favorite holiday for as long as we can remember and bringing beauty and light and keeping the nostalgic feel that the holidays bring, is what Blingle is all about!
Blingle Services
Blingle's exterior lighting solutions are more than just premiere event and landscape lighting for your home and business. We look to help create unforgettable experiences with a professional team dedicated to bringing your lighting visions to life.
Our exterior lighting portfolio in tandem with our team of specialists can merge beauty and functionality for any home's landscape and patio needs. Highlight the beauty of your home's architecture and create the perfect setting for your outdoor venue with durable, weather-proofed lighting built to withstand even the harshest of elements. Here's where our lighting specialists love to work:
Patios

Decks

Porches

Gazebos

Grills

Fire Pits

Outdoor Pools

Bar/Restaurant Outdoor Space

Holiday Lighting
Looking to elevate the holidays you celebrate? Blingle's extraordinary team and vast catalog of lighting options can help you craft your very own, unique holiday experience. No more clambering up rickety ladders with outdated lights this holiday season! We use the latest and greatest in lighting technology to make your home and event shine bright. Here are some of our most popular holiday requests:
Christmas

Halloween

Hanukkah

Fourth of July

Valentine's Day

and MORE!

Permanent Lighting
Long-lasting and elegant, Blingles permanent lighting setups will have you feeling like every day's a holiday. Our permanent lighting tech is outfitted with RGB capabilities, allowing for millions of light color options custom-catered to your every need. One installation and you have hands-free, Year-round lighting built for any occasion. Check out our crowd-favorite options down below:
Roofline Lighting

Patio Lighting

Deck Lighting

Commercial Lighting

Gazebo Lighting

and More!

Event Lighting
Create extravagantly beautiful memories at your next event with Blingle! We can handle a wide assortment of aesthetics from the rustic-chic to the lavishly-intricate. Our vast lighting catalog has the capacity to handle any size of event, whether that be an intimate gathering or a bountiful soiree. Some of our most popular events include:
Weddings

Mitzvahs

Fundraisers

Grand Openings

Pride Month

Corporate Parties

Graduations

Parties

Game Day

Commercial Lighting
Make your next corporate outing an experience to remember and build a killer brand presence with Blingle's commercial lighting solutions. Our light displays are decadently professional, sleek, elegant and innovative: everything you want your business to exude. Whether it's a one-time event or permanent exterior building fixtures, Blingle has the resources and industry know-how to create a lasting impact on your clients, employees, and business partners.
Is your municipality looking to spruce up main street with updated holiday lighting? We can help with that! Some of our most highly sought-after commercial services include:
Commercial Christmas Lighting Design and Installation

Commercial Event Lighting

Commercial Outdoor Lighting

Commercial Patio Lighting

Commercial Landscape Lighting

Commercial Lighting for Staging and Real Estate Photography

Municipalities
Start Your Own Premiere Lighting Installation Business
Blingle! is a stand-alone premiere exterior lighting solutions franchise that is built around delivering a quality customer experience with a certified team of specialists utilizing the highest quality products in the industry. We believe, at the core of what we do, that Blingle! is a community-first resource that helps provide an unforgettable venue for unforgettable memories.
We can provide a customized experience for our customers from the moment they call our nationwide call center, all the way through install and take-down. Blingle also strives to be engaging leaders in the communities we serve.
Using commercial grade lighting that's more than double the brightness of our closest competitors and a technologically centric sales process, we can provide a customized experience for our buyers from the moment they call to their installation and clean up.
Why Blingle?
At Blingle, we are committed to a customer-service-obsessed team environment. From education to installation and take-down, our professionalism and communication are what sets us apart. Our passion is to display our expertise in the lighting designs that our clients want to see come to life. Our work will always be the best, and our efforts will always exceed expectations. That is the Blingle way!
World Class Business Support

Superior Customer Acquisition

Stunning Services
Franchise Opportunities
Our model is turnkey with the ability to generate high returns, whether you choose to focus only on the holidays, or add in event and outdoor lighting to your offerings. This industry is ready for business owners who build a business the right way using leading technology, strong support systems and an infectious customer and team culture.
Training and Support
As each of our franchisees works through the onboarding process, industry exclusive training is provided in the form of videos, web calls with our subject matter experts, and a week-long intensive Academy that helps our franchise partners prepare for the Grand Opening of their Blingle! Franchise! Our extensive support staff is with you every step of the way on your newest venture.
Marketing and Lead Generation
Harnessing the power of Franchise Rocket and their years of experience delivering results, our SEO and PPC campaigns help keep the phones ringing. We've partnered with Chamber Media to produce exceptional quality video that is sure to be remembered and drive responses. We've also leveraged the power of local influencers with our partnership with Upfluence Influencer Marketing that paints your brand with an optimized light.
Ready To Learn More?

-

Contact Us