Franchise Request
* required field
About Archadeck Outdoor Living
---
Liquid Capital: $80,000
Net Worth Requirement: $100,000
Franchise Fees: $49,500
Royalty: 3.50% - 6.50%
Training and Support: Available
Home Office: Richmond, VA
CEO: Scott Zide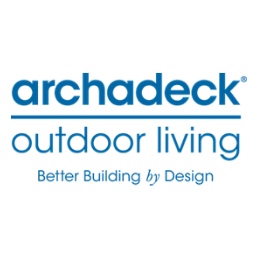 ---
Investement Range $61,125 - $108,550
---
About Archadeck Franchise
Offering Unwavering Support with You Deck-Building Franchise
We only took on deck projects when our company first opened in 1980. After expanding from Richmond, Virginia to new regions in 1985, Archadeck quickly became the largest building network in the nation, specializing in custom-designed and custom-built gazebos, sunrooms, screened porches, and related outdoor living structures.
Creating Outdoor Sanctuaries for More Than 40 Years
Over the years, we have grown to meet the increasing consumer demand for outdoor living spaces that are more comfortable and complete. As life's pace and stresses have increased, more and more people seek sanctuary from the demands of school, jobs, and full calendars. By the late 1990's, the concrete patio style of the 1960's had paved the way for a variety of materials and designs for outdoor kitchens, outdoor living rooms, sunrooms, pergolas, porticos, porches, hardscapes, decks for pools, spas, and multiple levels, and outdoor living spaces of every kind.
A Network of Experienced, Well-Recognized Professionals
Today, Archadeck includes locally owned and operated offices in the U.S. and Canada and has built over 100,000 projects worldwide. We believe our competitive edge is in our approach to design, with local teams of Design Consultants across North America specializing in creating custom projects for our clients' outdoor living spaces.
We'd like to think our local outdoor building offices offer the best of both worlds: each local office is staffed by trained professionals with an in-depth knowledge of local building law, but every location also has access to Archadeck's national network and established manufacturer relations. We're very proud of the fact that Archadeck is currently ranked as the top deck and porch builder in the U.S. by Qualified Remodeler magazine and has been featured on HGTV.
Join Our Family of Recognized Brands
Archadeck is proud to be part of Outdoor Living Brands, a family of brands that celebrated its 10-year anniversary in 2018.
Outdoor Living Brands is a franchise corporation committed to the outdoor living category and currently includes the following companies:
Archadeck Outdoor Living – North America's leading designer & builder of outdoor living spaces.
Outdoor Lighting Perspectives –

North America's leading provider of residential landscape holiday and commercial lighting packages

Conserva Irrigation -

the only irrigation franchise founded on the idea of providing professional irrigation services while conserving the earth's precious water.
Our Mission & Values
At Archadeck, our mission is to celebrate outdoor living by enriching lives through our proven franchise brand. We are able to carry out this mission for our valued clients by creating and constructing innovative, functional, and beautiful outdoor living environments that accommodate the needs of their unique lifestyles.
If you take a look at the Outdoor Living Brands Code of Values, you will see how we accomplish this mission. These core values truly define both our culture and the relationships we have with our franchisees. We use the phrase, "LIVE WELL" to communicate our core values.
LIVE WELL
Lifestyle

-Helping our clients celebrate the good life outdoors.

Integrity

- At every touchpoint in our service, products, attitude, and communication, it defines us.

Visionary

- Innovative thinking in all capacities, from new markets to new outdoor living trends.

Enriching Lives

- Helping our franchise partners meet personal and lifestyle goals.

World Class

- Passionately delivering unparalleled products and client service.

Enthusiasm

- It's why we get up in the morning.

Leadership

- Leading by example and attracting those who take ownership and accountability.

Laughter

- Without laughter, it would just be work.
Why Us?
Franchising – a Proven Solution for Growth
Everyone knows that time is money. A proven outdoor design franchise business already has the tools and systems in place to help you ramp up operations at a faster pace than you would be able to on your own. This removes much of the risk normally associated with any start-up business venture.
Archadeck Outdoor Living is a proven business with a 40-plus year track record and nearly $1 billion in projects completed. Our team and our franchisees have fine-tuned the business model so you can quickly deploy it in your market and dramatically reduce your risk compared to doing it on your own.
The challenge lies in finding the right franchise business opportunity – one that is a natural fit for your values, areas of interest, and skill set. That's what also makes the Archadeck opportunity such a logical choice for professionals looking to expand into the growing outdoor living category.
Focused On Your Bottom Line
One of the key benefits to our Archadeck franchisees is the ability to leverage the best practices from across our hardscaping franchise system to improve the profitability and efficiency of your local operations. You'll be able to compare the financial performance of your office to that of your peers within Archadeck, and our franchise support team will help you target specific areas for operational improvements.
A recent Bain and Company survey indicates that 84% of U.S. businesses use some form of comparative benchmarking data to help manage their operations and it is widely viewed as an accepted "best practice."
That is why all Archadeck offices participate in our annual financial benchmarking program. This detailed report provides comparative benchmarking data to help you measure the financial performance of your outdoor design franchise in the following categories:
Gross profit and net profit margins

Expense management (cost of materials, labor, and overhead)

Owner compensation and business profitability

Employee productivity

Asset productivity (effective use of cash)
The idea is for our franchise owners and franchise support team to use the information as a tool to assist our franchisees in setting goals and priorities for their businesses and improving bottom-line results. The data is also extremely valuable in providing parameters for creating annual budgets, making long-term business plans, and providing information to raise capital through banking relationships. The data can also help justify a future selling price should you someday decide to sell your business.
Ready to learn more?

-

Contact Us