Franchise Request
* required field
About Surface Experts
---
Liquid Capital: $50,000
Net Worth Requirement: $300,000
Franchise Fees: $75,000
Royalty: 8%
Training and Support: Available
Home Office: Spokane, WA
CEO: Jacob Grady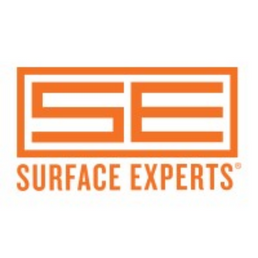 ---
Investement Range $133,090 - $213,475
---
About Surface Experts Franchise
Founded in 2008, Surface Experts® repairs small damage on most interior surfaces, including counter tops, floors, cabinets, bathtubs, sinks, appliances and so much more!
Surface Experts is an all-inclusive damage repair service provider. We encompass damage repair services for surfaces like Floor, Wood, Counter-top, Stainless Steel, Gas Cook-top, Tub… Almost Everything!. We pride ourselves in our ability to provide incredibly fast service throughout our service areas, while maintaining a friendly-family like atmosphere in our call center and on jobsites. We consider our company to be a blend of old school ideals, and new age technology, resulting in a mix that offers the latest and best tech with a friendly neighborly smile.
Most repairs are simple and small, yet our competition focuses on complete resurfacing. Our objective is a happy customer and a long-term relationship, whereas the competition wants one-off revenue and to completely repaint a bathtub or countertop.

Our typical repair requires only 1 to 2 tablespoons of product so our technicians can carry their entire set of tools and equipment in a small vehicle. Our competition requires large spray equipment and heavy machinery. Most notable to customers is that when they spray a tub, they will shoot a pint or two of product and the smell is so strong that they can't occupy a location for 2+ days while it airs out. Our approach is clean and free of odors in less than two hours.

Our solution is usually under $100 and takes less than an hour to complete. On the flip-side, completely resurfaced bathtub will be fully sanded, prepped, then coated for over $500. A mediocre resurfacing job will skip sanding and prep, won't be warrantied and will be about $200. What ends up happening inevitably with our competitor's approach is the finish starts to peel and it looks horrible in just a few months.
Services
Surface Experts is your go-to to restore all types of surfaces. Whether we service your floors, countertops, bath & shower, pavers, or other surfaces, you'll be amazed at the results. Count on our expertise to resolve problems and achieve stunning results.
Hardwood floors are some of the most beautiful features of your home. And even a small amount of water accumulation can cause severe damage to the floor surface. There are several flooring add-ons that can help you prevent such damages but it needs regular attention and failing to do so can result in a bad looking floor which degrades the overall look of your space. At Surface experts, we have a team of well-experienced professionals who can help you restore any type of flooring damage that you have.
"I have been working with Surface Experts for the last few years and have been very impressed with their work! They are very good at responding to all of my repair needs whether it's tub cracks, counter chips or floor gouges in an extremely reasonable amount of time!"
We inspect the surface very briefly and make sure we identify every damage, cracks and holes. Then we use materials specially designed for the refinishing process to restore the surface. Finally we prep the surface with a topcoat. Our complete process is focused on providing you a quality surface for years of mold-free use.
Our team is happy to speak with you and discuss options available to protect and preserve the attractive appearance of your space. No matter what the cause of the damage was, our experienced and well trained team is confident and always available to take on jobs of all sizes and complexities.
Surface Experts is your go-to for all types of surfaces whether it is stainless steel, plastics, glass, vinyl and ceramic cooktops. We work fast and efficiently to deliver a quick fix throughout any surface.
Target Customers
Over 80% of our business is B2B Commercial Service. We save them time and their owners lots of money. Instead of having a unit out for an entire day or more to replace a damaged floor, Surface Experts can repair that gouge, cut or scratch in the vinyl or wood floors.
Builders & Project Managers
When the final punch list is made and no one knows who caused the scratch, chip or crack in the tub, they do know they can call Surface Experts. With a quick response time and turn around, we can make lasting and beautiful repairs that help builders get their homes to market faster and look great.
With constant damage to wood furniture, tile, tubs and other surfaces, most hotel maintenance staff don't have the time or personnel to touch up every nick and scratch. The hotel lobby is the first impression to guests and consequently the highest traffic area in the hotel. We repair damage to front desks, wall wood paneling, flooring and furniture.
Moving Companies & Home Owners
Everyone has some damage in their home and usually it's not that large. Moving companies are constantly damaging furniture and other belongings, whether in packing or transport, so when they can have chips or scratches in furniture taken care of, it is a huge relief to help their customers get back to life as usual.
Franchise Opportunities
Franchisee never performs the work only manages business
Core market is property management firms, hotels, restaurants. Residential service is a supplemental revenue stream.
Small office space (150-350 sq ft) needed to run the business
Started at the onset of the great recession, the business quickly grew as we offer cost saving alternatives for property managers and owners
This is a true turnkey operation with a complete training program for our Surface Experts franchisees as well as specialized training for our Surface Expert Technicians.
From Franchise award to open unit in 6-8 weeks.
Ready to learn more?

-

Contact us!