Contact Seller
* required field
Northern California Background Investigation Company - SC2132
Listed by Business Broker
---
Cash Flow: $250,000
Gross Revenue: $500,000
EBIT DA: No Data
FF&E: $10,000
Inventory: No Data
Established: 2007
Type: Independent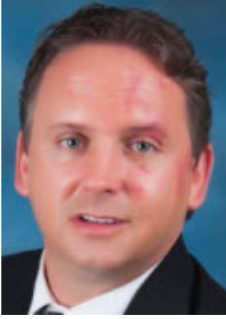 Business listed by:
Brett Sargent
Sunbelt Business Brokerage of Sacramento
(916)8002090
---
Business Description:
This Northern California based Background Investigation Company is a California S-Corporation that has been in business for almost 16 years. They specialize in public safety background investigations, in particular first responder positions in public safety. They have performed almost 8500 investigations including law enforcement, firefighter/paramedic, and public safety civilian background investigations. They have several years of experience with numerous police agencies, sheriff's departments, and fire agencies, and work with correctional facilities, public safety dispatchers and law enforcement managers and administrative staff. The new owner should be a former law enforcement and a licensed private investigator (Seller is willing to help with this qualification through the temporary use of their license).
Market Outlook/Competition
The US market size in revenue for Background Check Services industry in 2022 was $4.3 billion. This market increased by 4.8% in 2022 and has grown by 3.1% per year on average between 2017 and 2022. The number of businesses in the Background Check Services industry in the US has declined 2.8% per year on average over the five years between 2018 - 2023. California (642 businesses), Florida (501 businesses) and NY (344 businesses) are the States with the greatest number of background companies.
Seller Financing Description
The Seller is willing to carry a note for part of the purchase price of the business. The amount carried will depend on the purchase price and the quality of the Buyer.
Support & Training

The Seller is willing to train the new Owner for up to 4 weeks at 30 hours per week. Additional training from the Seller may be available at mutually agreed upon compensation from the Buyer to the Seller.
Detailed information
Year Established: 2007
Home-Based: Yes
Franchise: No
Relocatable: No
Required Licenses: 
Is Property Leased: No
Real Estate Included: No
Real Estate Available: N/A
Real Estate Value: N/A
Part-time Employees: 15
Full-time Employees: N/A
Broker: ProEquity Asset Management Corporation License ID: 01870526
---
Selling Reason:
The reason for selling is the Seller would like to retire.