Contact Seller
* required field
Northern California Flat Glass and Mirror Company - SC2129
Listed by Business Broker
---
Cash Flow: $100,000
Gross Revenue: $625,000
EBIT DA: No Data
FF&E: $35,000
Inventory: $25,000
Established: 1955
Type: Independent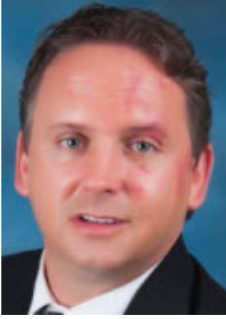 Business listed by:
Brett Sargent
Sunbelt Business Brokerage of Sacramento
(916)8002090
---
Business Description:
This Northern California based Flat Glass and Mirror Company is a California C-Corporation that has been in business for 68 years and under current ownership for the past 13 years. They specialize in flat glass retail sales, design, and installation. These include things like shower doors, mirrors, frameless shower enclosures, etc. The US shower glass door market generated $3.188 Billion in 2019, which is expected to rise to $6.782 Billion by 2030, with a market growth rate from 2020 to 203 expected to be 7.5% (CAGR), owing to the rapid urbanization of the US metropolises, expansion of the real estate industry, growth in the tourism and hospitality industry, and increase in the adoption of smart shower glass doors. The frameless category held the larger share in the historical period (2014-2019) and is expected to dominate the US shower glass door market in the coming years as well, based on product type. This would primarily be due to the rising requirement for heavyweight glass and frameless shower door units, which are more expensive than framed doors. This business is well established and has been in the market for almost 70 years, so it has a large customer database and is known in the construction industry for its quality products. This business also has a custom flat glass fabrication plant located in Northern Nevada, that makes this business vertically integrated. This could be available for purchase as well if of interest to a prospective Buyer.
Market Outlook/Competition
Growth can be obtained by increased marketing efforts and sales efforts across Northern California, along with an improved website and social media presence.
Seller Financing Description
The Seller is willing to carry a note for 25% of the purchase price at 7.5% interest and 2-year term. The amount carried will depend on the purchase price and the quality of the Buyer.
Support & Training

Seller is willing to train the new Owner for up to 4 weeks at 30 hours per week. Additional training from the Seller is available at mutually agreed upon compensation from the Seller to the Buyer.
Detailed information
Year Established: 1955
Home-Based: No
Franchise: No
Relocatable: Yes
Required Licenses: 
Is Property Leased: Yes
Real Estate Included: No
Real Estate Available: N/A
Real Estate Value: N/A
Part-time Employees: N/A
Full-time Employees: 3
Building Size: 1200 sq ft 
Monthly Rent: $2,325
Broker: ProEquity Asset Management Corporation License ID: 01870526
---
Selling Reason:
The reason for selling is the Seller would like to pursue other interests.