Contact Seller
* required field
Build smarter for less with this manufacturing line
Listed by Business Broker
---
Cash Flow: No Data
Gross Revenue: No Data
EBIT DA: No Data
FF&E: No Data
Inventory: No Data
Established: No Data
Type: Independent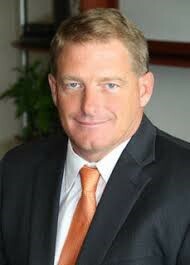 Business listed by:
Terry Lammers, CVA
Innovative Business Advisors LLC
618-530-8922
---
Business Description:
This is an awesome opportunity to purchase your own structural panel manufacturing line and is perfect for someone that has an existing manufacturing facility, or the capacity to add-on to an existing facility.

The structural panels are a minimum of 7 plus times stronger (axial load) than conventional constructed walls. Each panel is assembled to a 2mm tolerance plus or minus the plywood skin tolerance. Builders can use 3 skilled to 7 unskilled labor ratios. Homes can be assembled in 10 to 15% the time allotted to build a conventional home, which translates to much higher net profit than building a conventional home. This also means you can address market needs with a faster response time and higher quality at an attractive price point to the builder and to the end customer.

Contact me to find out more about this exciting opportunity!