Franchise Request
* required field
About redbox+
---
Liquid Capital: $100,000
Net Worth Requirement: $500,000
Franchise Fees: $59,800
Royalty: No Data
Training and Support: Available
Home Office: Doylestown, PA
CEO: Josh Skolnick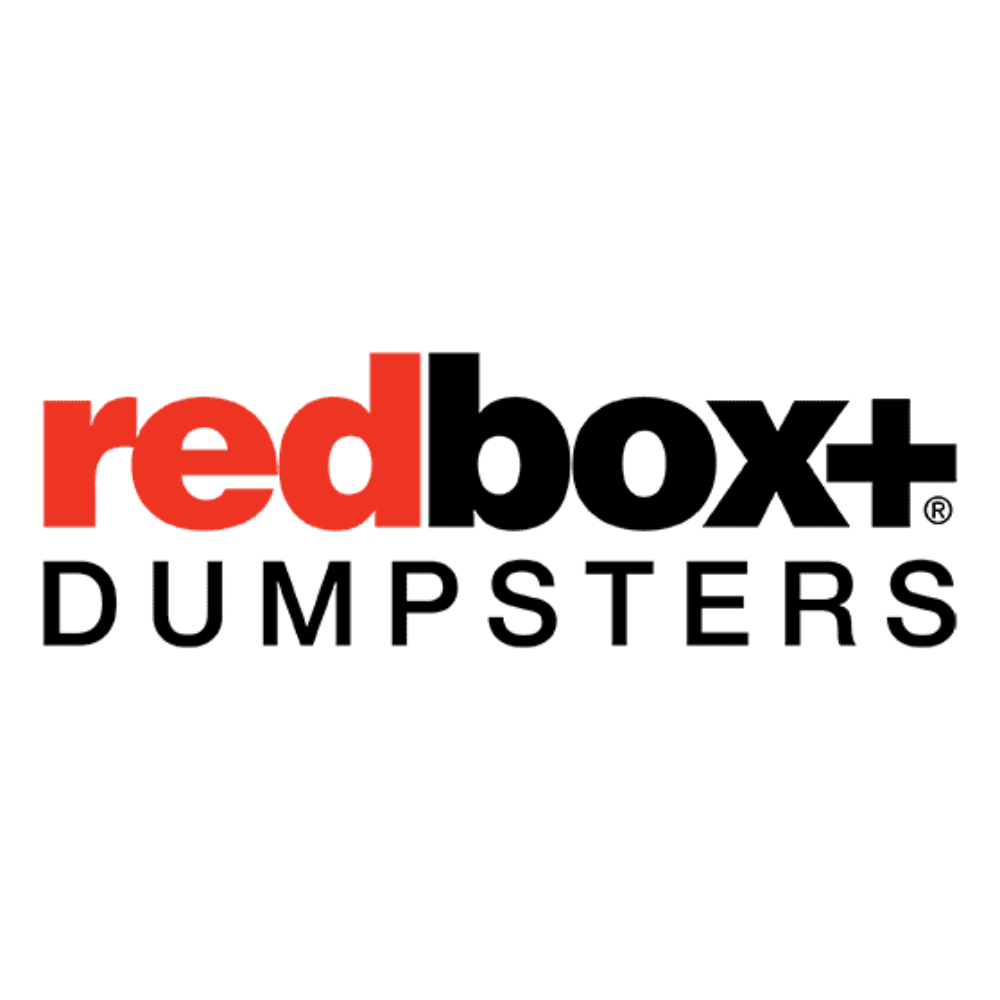 ---
Investement Range $473,963 - $575,189
---
About redbox+ Franchise
The patented redbox+ concept is uniquely designed to be a portable toilet and roll-off box combination. This one-of-a-kind system gives you a competitive advantage in an already-thriving industry. As an owner of our waste management franchise, you'll have the support to take the reins of your own business destiny. You can enjoy the rewards that come from providing numerous types of construction, renovation, and restoration companies with an innovative, clean, and efficient 2-in-1 service that they will need and appreciate.
redbox+ values
The Keys to A Successful Dumpster Rental Franchise
When it comes to being a successful business owner, one of the primary components is a strong set of values. At redbox+, our waste management business franchise was built on a mission, vision, and our own credo. We have become a fast-growing company that offers uniqueness, value, and convenience, and we have done so by providing unrivaled customer service. Our corporate team has over 60 years of business, entrepreneur, and waste industry experience, and all this experience is available to our franchise owners and helps them provide the customer care and commitment that has resulted in our 85% customer retention rate.
Our Mission
To offer the patented redbox+ combination portable restroom-waste container design along with our proven business process to dedicated-hardworking entrepreneurs who will strive to become leaders in the waste disposal industry within their marketplace.
Our Vision
Our vision is to re-define the standard in the waste disposal industry with our combination portable restroom-waste container units, offering improved efficiencies and responsible environmental practices while exceeding expectations of our franchisees and their customers.
The redbox+ Credo
Our franchisees are expected to adhere to redbox+ best practices, which mean being disciplined with the customer's time by returning calls in a timely fashion and showing up on the job site when they say they'll be there. Franchisees are expected to be professional not only in their appearance but also with their attitude, actions, values, and dedication to service after the sale. In a nutshell, the redbox+ credo is based on building pleasant, honest, and meaningful long-term relationships with every client we serve.
How Our Services Work
redbox+ waste disposal containers are engineered to accommodate two portable restrooms—a patented design never seen in the roll-off and waste management industries. Containers are suited for use in commercial and new home construction, as well as remodeling, roofing, window and siding, demolition projects, and fire and water remediation. The application is pretty much universal.
redbox+ trucks house a pump and vacuum system to service the portable restrooms. The pump and vac system includes holding tanks for both fresh and waste-water. This allows the portable restrooms to be serviced and cleaned on-site before the contents of the container are disposed of. Containers are serviced and returned to the job site after disposal.
redbox+ business model
Setting Our Dumpster Rental Franchisees Up For Success
At redbox+, our business model is unlike any other. The unique product we provide sets our waste management franchise owners apart from our competition. High-performance equipment that gives our franchisees a competitive advantage and a professional image serve as the foundation of our business model. With cab comfort, high visibility and the dependability of kenworth, our franchisees enjoy a driving experience that is second to none. Plus, each truck comes backed by a warranty that includes a 5 year/unlimited mile transmission warranty, a 5 year/250k miles engine warranty and two year/200k miles on the base vehicle.
Our one-of-a-kind exclusively patented portable toilet and roll-off box combination are fabricated to provide the utmost in durability. And with our unique design and assembly system, franchisees experience significant savings in shipping. Our containers come fully branded with the redbox+ logo decals and two portable restrooms. Dumpsters are powder coated in "redbox+ red" that gives you a professional look that your customers are sure to notice.
The wastewater tank, pump and vac, hoist, and tarping systems are custom designed and engineered with reliability and efficiency at the forefront. These components are specifically retrofitted on the kenworth truck to provide a complete 2-in-1 waste collection service only redbox+ can offer.
The Business System
The redbox+ business system is a defined implementation process. This process is captured through well-organized, highly-detailed, and comprehensive operation protocols documented in the redbox+ introduction, pre-launch, and operations manuals.
Primary components of the redbox+ business system include:
establishing the business infrastructure
process management; operating the business
strategic marketing and brand development
operating systems and procedures
lead generation and sales
vendor/product management
Major components of the redbox+ business system are further defined and supported by an assemblage of in-depth functions and processes. Redbox+ understands the importance of taking a systems approach to building efficient and successful franchise outlets.
redbox + marketing support
Providing Our Dumpster Rental Franchisees the Tools to Succeed
One of the biggest benefits of becoming a redbox+ franchise owner is your access to our unrivaled marketing support system. Since our success is dependent on your success, we supply you with the tools you need to find the success you deserve. We will help you develop b2b marketing strategies that will build brand awareness, educate potential clients about the features and benefits of our service, and establish repeat customers by building long-term positive relationships.
Our marketing support is just one of the reasons why we are one of the leading waste management franchise companies in the industry. Our unique, efficient, and streamlined product is an easy sell, as it delivers convenience to workers and cost-savings to owners.
We also provide extensive value-added support services that can enhance your success. They include:
Strategic planning
Online branding portals
Direct mail program
Redbox+ website
Online business directories
Graphic design
Container and vehicle graphics
Public relations
Market analysis and preparation
Ad planning, buying, and production
Customer referral incentive program
Our Sales Support
Ensuring Your Waste Management Franchise Succeeds
The sales or selling culture at redbox+ is unique and one that embraces building meaningful partnerships with our clients. At redbox+, we train our franchisees on the finer points of this "sales philosophy" and will provide ongoing coaching to help franchisees capture and keep new customers. The sales process is clearly documented yet provides franchisees the flexibility to develop a sales acumen that is consistent with his or her personality.
Introductory needs analysis
Benefit-feature-advantage
"taking it to the streets"
On-going sales coaching
our business & operational support
Operational/System Protocols
The primary components of the redbox+ business system include:
Establishing the business infrastructure—redbox+ works in close partnership with franchisees in obtaining the necessary permits and licensing for c&d and septic hauling and disposal, entity creation, and business licensing. In addition, to ensure a timely start-up, we host pre-launch telephone conferences guiding franchisees through the necessary preparations for a successful business start-up.

Process management; operating the business best practices—through our comprehensive training program, you will learn the day-to-day standards and processes to operate your franchise profitably and efficiently. In addition, redbox+ provides ongoing coaching/consultation services (daily if necessary) to ensure a seamless start-up. Our operations protocols are well defined and easy to establish and understand.

Strategic marketing and brand development—redbox+ provides proven b2b strategies that will build brand awareness, educate potential clients as to the features and benefits of our service, and establish repeat customers by building long-term positive relationships.

Lead generation and sales—consistent lead generation starts with building and maintaining the brand—priority one for a start-up franchise. Our proven brand development strategies along with our established sales processes will not only help you generate leads but make the most of every sales opportunity you have.

Vendor/supplier and equipment management—our vendor partnership program drives the quality and integrity of the products and services franchisees provide. We handle all the leg-work including all aspects of the ordering process, timely delivery of materials, and quality control.
You're in Good Hands with redbox+
From vision plans to brand development to system protocols, you can trust that when you are part of our waste management franchise, you are backed by a dedicated team that is here to help you succeed. Our marketing and sales support offers additional resources that will allow you to focus on the day-to-day operations of our business.
Ready to learn more? -

Contact Us