Franchise Request
* required field
About College Nannies & Tutors
---
Liquid Capital: $50,000
Net Worth Requirement: $500,000
Franchise Fees: $45,000
Royalty: 5%
Training and Support: Available
Home Office: Broomfield, CO
CEO: Joe Loch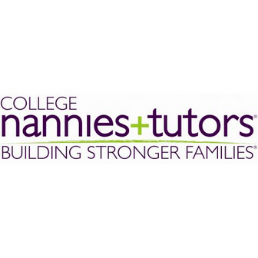 ---
Investement Range $105,000 - $158,000
---
About College Nannies & Tutors Franchise
College Nannies, Sitters and Tutors was founded in 2001, and ever since, we've helped countless families to grow stronger by providing valuable nannying and babysitting services for kids of all ages. By franchising our brand, we've been able to expand through 30 states, with more on the way, and we've already become a valuable part of communities across the U.S. Because our services are in high demand among families, there's a good chance that your community would also benefit if you brought your own CNST franchise to town.
How We Got Started
CNST was founded in 2001 by Joe Keeley, whose experiences as a "manny" showed him that he was passionate about working with kids and valued the opportunity to strengthen families. Based on his own experience, he worked to establish CNST to simplify and improve the process of getting a nanny or sitter.
CNST franchisees have the tools to carefully vet each of their employees, providing parents with peace of mind that their child is in good hands. We help our franchisees identify employees who love working with children and who have a variety of interests that can help enrich their time together. Furthermore, we utilize technology like our app to make scheduling a breeze, even on short notice.
These services in combination with the high caliber of our team make CNST a real standout in the industry, and have contributed to our becoming the fastest-growing childcare provider in the U.S.
Why choose College Nannies, Sitters and Tutors as your childcare business franchisor? There are too many reasons to list here! For nearly 20 years we've been improving the lives of families in every community we serve, making us one of the fastest-growing nanny businesses around. Let's take a look at a few of the differentiators that make CNST stand out.
Our Childcare Business Never Stops Evolving
We've expanded our services significantly since we first opened our doors years ago. We realize that to stay competitive we need to consistently stay on top of new industry trends and consumer demands. We're always paying attention to market and demographic research, and our findings translate into valuable resources for our franchisees. With our help, they never need to worry about staying on the cutting edge.
Multiple Revenue Streams
We're able to offer our clients unique service types: nannying, babysitting, corporate backup care and B2B childcare services. Building multiple revenue streams into our business model has been a major benefit to our franchisees. Medium points out that businesses with multiple revenue streams are often better equipped to weather unforeseen challenges and achieve faster growth because they haven't put all their eggs in one basket. Furthermore, our nanny franchise model allows our franchisees to become the go-to source for virtually all childcare needs in their communities.
A Dedication to Technology
CNST was founded on the need to make finding qualified nannies easier than ever. In the 21st century, convenience goes hand-in-hand with technology, so we've dedicated ourselves to beating the competition in this regard. The best example of our use of technology is the MySitters® app. Using our app, families can browse the profiles of qualified babysitters in their area with the peace of mind that comes with knowing they've been thoroughly vetted. They can easily book babysitting on short notice – taking the guesswork and hassle out of finding quality childcare. Of course, CNST will continue to update our app and develop new technological tools to improve services for customers and franchisees alike.
The Power of Brand Recognition
Having been in business since 2001, CNST has already expanded into hundreds of locations across 30 states, with more on the way. There's a good chance that many of the people in your community are already familiar with who we are and what we have to offer. If they're not, our strong presence on the internet will allow them to quickly identify your childcare business as a trustworthy source for quality care. CNST is owned by Bright Horizons Family Solutions (NYSE: BFAM), one of the largest childcare companies in the world. Opting to start your own nanny franchise from scratch could mean months, even years, spent building a strong reputation, but partnering with CNST ensures that you'll enjoy the benefits of our widespread brand recognition from the start.
Our Philosophy on Training and Support
Are you interested in running a nanny franchise but aren't sure you're prepared to take the leap? Those anxieties shouldn't get in your way with College Nannies, Sitters, and Tutors. We provide our franchisees with comprehensive training and support as they're establishing their new business, and long after they've opened their doors. We understand that when our franchisees do well, our entire brand stands to benefit, so we're serious about investing resources into their efforts. Here are a few of the ways we support our franchisees as they learn the ropes of running a childcare business.
How We Prepare Franchisees
CNST franchisees come from a wide range of backgrounds, so we've created a training program that's designed to get all of them up-to-speed on our business model and operational procedures. Our franchisees take part in pre-training in their own homes (via telephone and webinars) that provides them with basic information. Next, they join us in person for a deeper dive into the topics they'll need to know about.
We Cover What You Need to Know About Running A Nanny Franchise
Hiring and retaining employees

Our sales processes

Accounting basics

An in-depth overview of our technology

Financial health
We'll work closely with you as you establish your new franchise to ensure that you're properly implementing everything you learned in your training. We'll also provide you with further training periodically to help you stay up-to-date on industry trends and best practices.
Marketing Support
We've established a brand fund that each of our franchisees is required to contribute a small portion of their revenue toward. We'll use this brand fund to develop marketing initiatives that are intended to raise awareness of our brand and drive traffic to your franchise. Along these lines, we also work with our franchisees to develop and implement their own marketing programs to raise awareness in their territory. With our cache of materials and years of experience, many franchisees find that this guidance is a valuable asset to running a childcare business.
Finding Qualified Employees
This is crucial to running a nanny franchise! Over the years, we've learned a thing or two about where to find these well-qualified individuals. We'll provide you with guidance and insight how to find qualified nannies and sitters who your customers will love and who will strengthen the reputation of your franchise.
Site Selection Criteria
Finding the right space to operate your business in is important, as it needs to be conveniently located and fit your budget. We'll provide you with criteria to ensure you find a location that meets these needs, and we'll inspect it once you've made a decision.
Ready to learn more? -

Contact Us