Franchise Request
* required field
About Club Pilates
---
Liquid Capital: $100,000
Net Worth Requirement: $500,000
Franchise Fees: $60,000
Royalty: 7%
Training and Support: Available
Home Office: Irvine, CA
CEO: Shaun Grove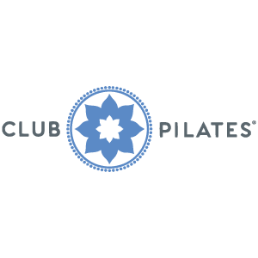 ---
Investement Range $179,100 - $368,000
---
About Club Pilates Franchise
Born in San Diego in 2007, Club Pilates has expanded around the globe, bringing Pilates to hundreds of thousands of people. We serve up over eight million workouts each year to our dedicated members…and we're just getting started.
Pure to Joseph Pilates' original Reformer-based Contrology Method, but modernized with group practice and expanded state-of-the-art equipment, Club Pilates offers high-quality, life-changing training at a surprisingly affordable price.
We believe that Pilates is the path to a fuller, more satisfying physical existence. We believe that being in control of your body helps you to be in control of your life. And best of all, we believe that you can start anytime.
Benefits of Owning a Studio
Strong Brand Presence

- Not only is Club Pilates the largest Pilates brand in the world, it is one of the world's largest franchised fitness brands with over 600 locations open worldwide.

Executive Model

- Our franchise model provides a completely scalable business, allowing you to determine your own success. Leverage development costs and national vendor relationships to launch your studio successfully.

High Investment Return

- Enjoy a low-cost entry, a recurring revenue model, truly exceptional EBITDA margins and the confidence in our team that has more than decades of experience in fitness franchising.

Exceptional Growth

- The household name in Pilates, we are exceptional growth, well beyond our projections, yet there are both new territory and existing studio opportunities available.
Extensive Support
Real Estate

- Our dedicated staff will help you in the site selection & lease negotiation to find the ideal site for your Club Pilates studio.

Site Build

- We'll guide you through the entire build - out process from approved layout and general construction, to interior design, music and technology.

Sales - Enjoy comprehensive & ongoing sales training, monthly calls & expert guidance from pre-sale through to Grand Opening & into sustainability. Get introduced to our multi-channel sales process to drive sales from the start!
Recruitment -

The quality of the instructor and instruction defines a class - receive assistance hiring the most qualified instructors, general managers & sales team.

Training -

We believe extensive support & comprehensive training is pivotal for your success as a Club Pilates Franchise Owner so along with your initial 3-day intensive training, you will experience ongoing, interactive sales, marketing, recruitment and retail training in a variety of modes.

Marketing

- The minute you sign your lease, the marketing of your location begins, with personalized support to set you up with all means of generating website traffic and memberships.
FAQ
How does a Club Pilates studio generate revenue?

The majority of your revenue will be from membership sales as well as the retail range and private training. Your membership rates will vary based on area demographics and we will help you set your pricing structure based on your unique market.
What can I expect to make from my business?

Income from each studio varies based on many variables including market size, demographics, efforts made by owners, competency, and economic factors.* During the validation process, you will have the opportunity to speak with Club Pilates owners and ask more specific revenue and income questions. *Item 19 of our Franchise Disclosure Document (FDD) provides you with in-depth information regarding projected annual earnings and revenues.
How much training will I receive?

We pride ourselves on offering extensive, world-class support and training from the minute you sign your agreement. Initially, we have a mandatory, 3 day training course at our corporate office in Southern California. Once you have secured a location, we provide weekly sales and marketing calls in the lead up to your opening as well as one-on-one coaching calls & email communication. We also provide a 3 day General Manager training course and a 3 day Bridge Training course for all Certified Pilates Instructors. Ongoing training available to all franchisees includes weekly National Sales calls, 3 one-on-one sales training calls and constant email communication with the Sales, Retail & Marketing departments.
What training material will I receive?

When you join the Club Pilates family you will receive an operations manual as well as general manager training manual. You will also be granted access to our online intranet with full access to all creative assets, POS, training modules, library of documents and guides. All of our material and access is designed to help you launch and operate your studio.
What time commitment do I need to make weekly?

The time commitment is completely up to you. Some owners maintain full-time jobs and watch over operations of their studio by fully staffing their studio with a general manager, sales representatives and instructors. Other owners operate their studios as either a full-time or part-time job and staff accordingly. It really depends on your circumstance and can work either way as our semi-absentee model is proven.
What are the benefits to owning multiple studios?

Along with a reduced initial franchisee fee for additional locations and owning a larger portion of your local area's market, the financial potential as a multi-unit franchisee is significant.
How will I know if my market is big enough?

We will help you determine what areas offer the most viable market and their growth potential as well as offer assistance selecting appropriate sites
Will I be supported in finding a location and building it?

We offer the most comprehensive support in real estate scouting and building out your location. We provide start-to-finish build-out coordination including corporate approved layouts, assistance with general construction, interior design, security & technology and manufacturer-direct equipment purchasing.
Who are the competitors for Club Pilates?

The main competitors you'll encounter are other fitness clubs and local pilates studios however our proven system, structure, size and unit economics means you can offer best in class facilities, equipment, instruction, scheduling and better pricing. We can also help you evaluate your competition to ensure you stay competitive.
Do I receive exclusivity with my territory?

Yes. You will be granted an exclusive territory. You can discuss how Club Pilates implements its territory development with our sales team or refer to Item 12 of the FDD.
What is required to become a multi-unit franchisee?

Multi-unit franchisees need the financial capability to establish and build multiple locations over a specific time period in their region; something that can require significant time, funding and human resources.
What is a master franchisee?

A master franchisee owns the exclusive rights to sub-franchise the Club Pilates concept within their international geographic region. The master franchisee will replicate the Club Pilates business strategy in order to sell the proven concept to individual franchisees within that region where the designation of territory is established in the same way Club Pilates determines territories across the US.
Does Club Pilates offer Master Franchisee Agreements?

Yes, we offer master franchisee agreements for a number of international regions. If you're interested in becoming a Master Franchisee in your country, please contact our headquarters in Southern California or visit our International Opportunities page.
What qualifications are required to become a master franchisee?

Master franchisees need the financial capability to establish and build a new business in their region which is a significant financial, time and human resource commitment. They will need the experience required to build and grow a successful franchise with the potential to support hundreds of Club Pilates franchisees and thousands of members. While it is a substantial investment and financial responsibility, the long-term rewards can be exponential.
Interested in Opening a Studio? -

Contact Us