Franchise Request
* required field
About City Wide
---
Liquid Capital: $140,000
Net Worth Requirement: $500,000
Franchise Fees: $70,000
Royalty: 5%
Training and Support: Available
Home Office: Lenexa, KS
CEO: Jeffrey B. Oddo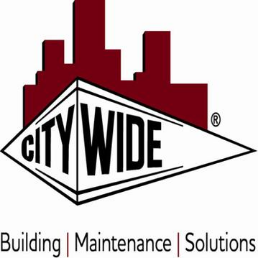 ---
Investement Range $240,650 - $411,600
---
About City Wide Franchise

​
Your Dream Starts with City Wide.
The idea has been on your mind for a long time and now you are ready to seriously dig in, ask questions and learn more about becoming a business owner. Are you tired of traveling away from home? Are you looking for an opportunity to build equity for yourself and not the corporate machine? Are you ready to control your own destiny and do something bigger for yourself, your family and your community? City Wide would love to meet you!
City Wide is a B2B recession-resistant, recurring revenue franchise concept in the United States and Canada built for sales leaders, not service operators. While most B2B franchise concepts are created to provide ONE service through their own inventory, equipment, and people, City Wide is the only "super concept" which can open doors and create revenue with more than 20 different services via independent contractors. Our owners have very few, if any, hourly workers, no equipment and no inventory. We bridge the gap between the needs of our clients and the workforce that provides the services, making huge impacts in both places.
Who is City Wide?
That's easy, but it might be easier to explain who we are not first. We are not a janitorial cleaning franchise company. Nor are we a window washing, lawn and landscaping, roofing or locksmith company.
Instead, we are a management company in the building maintenance industry. We manage services on behalf of our building owners and property managers. If you are a professional sales leader or a leader of people, City Wide offers you a unique opportunity to use your skill set to create the lifestyle, income and equity doing exactly what you do today, but for yourself rather than corporate America!
How are we different as a franchisor?
Our Model
After being a contractor for 35 years, we realized that our core strength is focusing on the sales, the client experience and controlling the relationship, specifically the money.
City Wide employs a professional staff of sales people, account managers and office/accounting people and partners with thousands of licensed and insured small businesses coast to coast who have their own equipment, inventory, supplies and hourly employees. We offer these small businesses the opportunity to grow by contracting with them to service the accounts we acquire from our Clients, the property owners/managers. City Wide and its contractors work together, saving our clients' time, consolidating some of their vendors, invoices and reducing multiple headaches. We do not replace all of our clients' vendors, rather we typically start with one service and grow the relationship over time. Together we are in a tremendously successful win-win-win relationship that can all be accomplished without adding cost to the equation.
City Wide is different than any other franchise concept because of the following:
Our Why. The City Wide team is committed to positively impacting the lives of everyone within the City Wide community of franchisees, clients, employees, contractors, and vendors. We believe everyone matters, and being successful in life is not enough. We must also be significant!
Our Recurring Compounding Revenue Stream. With more than 20 different services to open doors and generate income from, City Wide is the ultimate flywheel business.
We are experts in sales and client relationships. City Wide franchisees focus on the things they do best – sales and management – while contractors do what they do best and provide the technical expertise, the equipment, inventory and people. At the same time, the franchisor focuses on providing world class support, training, technology and back house support services.
Recession Proof. Our offerings are so diverse, we truly are as recession proof as you can be.
Legacy. This is a big opportunity "super franchise" concept for an empire builder who wants to provide a legacy for the family.
How are we different as a building services contractor?
Most building service contractors provide the services themselves, but there are some like City Wide who utilize independent contractors to perform the services.
Our Unique Value Proposition – We represent the client. We represent the client rather than the contractor! Our number one differentiator is the fact that City Wide management professionals act on our clients' behalf as a part-time facility manager who is on call 24/7/365, thereby becoming an extension of their management team. When problems arise, we solve them so you don't have to
Our People. It's not what our people do that makes us different; it's who they are. City Wide has a team of people who join our team to live our values and are paid to save our clients time and solve their building maintenance needs. Everyone plays a role in making sure our clients' contractual obligations are being met, including:
The Facility Services Manager, who meets regularly with the client, identifies their current challenges, selects the right contractor to do the work, and sources the job. This person acts as a single point of contact for as many services as our client needs, ultimately adding hours back to their day.
The Night Contract Compliance Manager, who meets regularly with the contractors and is responsible for helping them be successful by holding them accountable to our clients' needs.
The Independent Contractors, who provide the skilled workforce, supplies, equipment, and expertise.
Our Contractors. One of the biggest challenges most building owners and managers deal with is finding qualified and reliable quality contractors. With nearly 60 years of experience in the industry, City Wide has developed a rigorous contractor selection process for more than 20 different service offerings. We bridge the gap between the needs of our clients and the workforce that provides the services, making a huge impact on service, quality, and time.
Local Family-Owned Offices. City Wide is a values-driven organization that consists of a network of family-owned, local offices. Rather than dealing with large national conglomerates or small independent, single-location businesses, City Wide leverages its national footprint along with its buying power and processes to deliver exceptional services.
The question is no longer, "Why should I choose City Wide?" The question now becomes, "Why WOULDN'T I choose City Wide?"
Where Will Your Journey With Us Begin?
We all have our favorite destinations. Our favorite places to live. Sometimes we might even dream of starting over in a brand new city. Fortunately, City Wide has dozens of large, exclusive territories available all over the country. So whether you're looking to start right where you are today, or you're wanting to embark on an adventure in a new territory, we're here to help guide which location will fit you best.
Three Reasons to Own a City Wide Franchise
Financial Opportunity -

The economic potential of City Wide is strong. Based on the earnings claim in Item 19 of the Franchise Disclosure Document (FDD) City Wide makes a compelling business model. For individuals willing to work hard, follow the system, and build a team around them, income and wealth goals and aspirations can be achieved.

Proven Systems -

The system at City Wide has been well-vetted and proven. City Wide has a model for success as a sales and management business operating in the building maintenance and commercial cleaning industry. We're the professional link between clients and contractors for commercial buildings and their maintenance and janitorial needs. We invite you, during your Discovery Day, to see the franchise-owned operation in Kansas City. In addition to seeing the first location, founded in 1961, we welcome you to validate with our franchisees by asking them about their experience including their challenges and successes.

Serious Business Model -

City Wide offers an opportunity to achieve your lifestyle goals in balancing professional and personal demands. There is no question your launch will require an all-in tenacious effort with strategic "deep dives" into every facet of the business. Building your sales and management team and succeeding through others is the ultimate opportunity that will meet your lifestyle goals while capturing your fair share of the market and building a sustainable legacy business.
Ideal Candidate
Successful City Wide owners exhibit these high-level professional, behavioral and financial qualifications:
5-10 years sales experience

Strong relationship building and organizational skills

Business to business sales experience

Competitive, self-motivated, high-energy, money motivated

Outgoing, expressive individuals with backgrounds like business development, sales, sales management, marketing, training, and recruiting

Possess the energy, charisma, and leadership skills to lead a team

Proactive, results-oriented multitaskers who have a strong sense of urgency

Persuasive problem solvers who understand and enjoy helping people achieve their goals

$500,000 net worth

$140,000-200,000 liquid
New Franchisee Support
City Wide prides itself on providing a quality experience for all new franchise owners. 90 days is the typical timeframe from signing to officially opening your doors. The Home Office team will provide support from our subject matter experts in the areas of business, office location, people, marketing, and training.
Business
Business Entity Established

Tax Permits

Business License

Office Location
People
Recruiting Strategy

CareerPlug (ATS)

Wonderlic and PI Assessments

Staffing
Office Location
Lease

Infrastructure

Furniture

Technology
Marketing
Public Relations

Collateral

Email Campaigns

Website and SEO
Training
City Wide University

Home Office Training
Chaperoned City Visit
Travel with your Business Performance Coach to a high-performing franchise location.
City Wide University
City Wide provides a robust, customized training platform to learn the initial aspects of running a City Wide Business. Lessons in this portal are a mandatory pre-training requirement.
Home Office Franchisee Training
Required 2-week training hosted at the Home Office in Lenexa, Kansas. This training includes classroom, field training, and hands-on experiences to teach our business model to successfully enter your market.
In-Market Training
Your dedicated Business Performance Coach visits your new location to provide specialized guidance within the first weeks of opening.
Ready to learn more about City Wide? -

Contact Us