Franchise Request
* required field
About Club Z!
---
Liquid Capital: $20,000
Net Worth Requirement: $100,000
Franchise Fees: $19,750
Royalty: 6% - 8%
Training and Support: Available
Home Office: Tampa, FL
CEO: Mark Lucas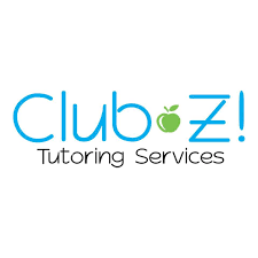 ---
Investement Range $33,475 - $57,425
---
About Club Z! Franchise
Club Z! is a national in-home and online tutoring company that has over 400 franchised locations throughout North America. Our owners don't tutor or teach. They manage a staff of tutors that provide one-on-one instruction for students in the comfort and convenience of the student's home at an extremely competitive rate. Franchise owners also profit from offering Online Tutoring services managed by the corporate office in their protected territory. If you have a desire to start a business of your own, follow a proven plan and want to team up with an industry leader, then Club Z! could be for you.
The Opportunity
The private tutoring market continues to boom with no slowdown in sight. The global tutoring market is projected to surpass 133 billion dollars by the end of 2019. The Online tutoring market is projected to double in the next five years.
Our Single Unit Franchise Has An Average Monthly Enrollment Of 44 Students*.
Multi-Unit Franchises Available.
More tutoring options = more franchise owner profits!
Our franchise owners never miss out on an opportunity to provide tutoring or test prep services to clients in need. Club Z! franchise owners can provide the following highly effective tutoring options to your community.
1 to 1 In-Home Tutoring – Franchise owners offer all subjects K-12 tutoring with a qualified tutor that is conducted in the home of the student or another mutually agreed location. Club Z!'s program is extremely effective; our average student improves two letter grades in just 60 days.

Test Prep – We offer proprietary programs for the PSAT, SAT, ACT and Study Skills. Our average student improves 240 points on the SAT and 3-4 points on the ACT. Club Z! also offers test prep programs for the SSAT, ISEE, GMAT, GRE, LSAT and MCAT. These Programs may be offered online, 1-to-1, or in small groups.

1 on 1 Online Tutoring – Club Z! franchise owners earn tremendous profits by offering online test prep, subject tutoring and a ON-Demand homework help program to clients in their protected territory. Online tutoring available 24 hours a day seven days a week. These programs are operated and managed by the corporate office and franchisees receive a 50% share of the profits.

SAT and ACT Online classes – Club Z! corporate offers online weekend Test Prep courses to budget minded students or students that prefer a class structure to one on one. New classes form weekly and are completely managed by the Corporate office. Franchisees earn commissions as high as 75% of enrollment fee on students that enroll in classes.

Coding and Stem classes (coming soon). – Club Z! will be offering online coding and language classes beginning in 2019. Franchisees will earn commission up to 75% of the enrollment fees.
Franchise Investment
We have designed the cost of a Club Z! franchise to be among the most reasonable in the tutoring industry. Our franchise package is currently $19,750. An additional $10,000 to $15,000 is needed for start-up expenses and advertising. Club Z! also offers a center based / retail model option.
Some highlights of your investment are:
No experience needed. We provide Everything you need to be successful. We offer the training, support and tools to allow you to build a business as large as you want.

Home-Based/Low overhead – No storefront needed. Work out of your home! By eliminating the high overhead associated with a storefront or learning center, Club Z! owners can focus their resources on advertising, marketing and management.

Part Time or Full time Ownership options. Because of our support tools (marketing assistance, Call center and Educational consultants) franchise owners can operate the business on part-time basis. These tools also give franchises the added confidence to open multiple locations without having to hire additional staff.

Tutor Recruitment Assistance – We provide franchisees advertising assistance for their initial staff of tutors.

All Subjects/Grade levels – Club Z! also has proprietary curriculum such as SAT, ACT and Study Skills programs so that franchises can offer top quality programs to its students and schools.

Advertising assistance – Club Z! will assist you with all of your franchise advertising. You will be furnished with a step by step plan and gain access to our vendors that will place all of your local advertising on your behalf, so you can focus on your tutors and clients.

National Advertising/Marketing support – Club Z! spends hundreds of thousands of dollars on national advertising programs each year for our franchisees.

Our call center, your competitive advantage – Our call center answers all incoming calls for our franchise owners 9AM-9PM Monday-Friday and 12-5 on Saturday and Sundays. This one-of-a-kind service "sells" your potential clients on using our service, and even schedules your enrollment meetings using a web-based calendar.

Work Smarter not Harder. Educational consultants do all the hard work. Most franchise owners use educational consultants (tutors on a commission basis) to conduct the enrollment meetings with families. The corporate office helps franchisees recruit and train these individuals at no charge.

Government contracts – Franchisees, if qualified, may have the ability to provide tutoring services to students and/or school districts through Federal, State and Local government-funded contracts that are already secured by the corporate office and neighboring franchisees.

Corporate Training – Club Z! provides intensive training at our corporate location in Tampa, Florida. For your convenience, on-line training (with an instructor) is also available for franchisees that wish to begin operations within a quicker time-frame, or need more time to complete our training program. Franchise owners that elect to receive online training are also welcome to participate in our in-person training program in Tampa at a future time.

Unparalleled Ongoing Support – You will have unlimited access to our staff during business hours and 24/7 access to our Club Z! intranet; including databases, documents, conferences, conference calls, real-time forums and many other tools to assist with the growth of your franchise.
If you have the motivation and desire to make a difference in your life, as well as the lives of others, and would like to own a business of your own, consider joining Club Z!
Ready to learn more?

-

Contact Us