Franchise Request
* required field
About Building Kidz School
---
Liquid Capital: $100,000
Net Worth Requirement: $200,000
Franchise Fees: $50,000
Royalty: 7%
Training and Support: Available
Home Office: Foster City, CA
CEO: Vineeta Bhandari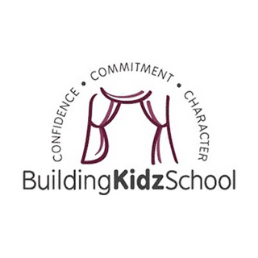 ---
Investement Range $214,000 - $856,000
---
About Building Kidz School Franchise
Building Kidz was formed out of a need to care for a daughter. Our Founder's daughter was diagnosed with Juvenile Diabetes at the age of four. As a mother and a corporate American working 60 hours a week, Vineeta Bhandari could not provide the constant care and stimulating environment she wanted for her daughter.
Vineeta dreamt that she could open a preschool where her daughter would receive the care she needed in a world class environment, free of compromise. She worked tirelessly to develop a program that any parent would take pride in having their child be a part of. She developed a program that incorporates the highest level of academics and whole child development with Performing Arts and extracurricular activities to ease the stress of a working parent and give children an early edge in this competitive world.
In January of 2003, Vineeta opened the doors of our first school in Pacifica, California. Her daughter was part of the school for two years before she graduated and moved on to an elementary school. Within those two years, Vineeta realized that she was not alone in wanting this type of program for her child. The enthusiasm and positive feedback from the families and community developed a passion in her to change the early childhood education industry.
One night, Vineeta had another wonderful dream. Vineeta dreamt that we had extended our program and services to many more children and families. The Building Kidz family shared her dream and worked together to open multiple centers in California and become a Franchisor. Today, we are one of the fastest growing emerging Franchisors and we dedicate 25% of our profits, at no cost to parents or our Franchisees, to non-profit partnerships focused on improving the lives of underprivileged children!
We at Building Kidz would love for you to be a part of our dream and take pride in being a part of a program that specializes in Performing arts to enhance academic excellence.
Why Building Kidz School?
Performing Arts and Academics are in our DNA.
Much more than a daycare business, Building Kidz preschool franchisees have the opportunity to own a profitable and childcare business which serves their local community.
As a Building Kidz Franchisee, you will:
Improve the Lives of Children Worldwide

- Just by being franchisees, Building Kidz preschool owners impact the lives of children they will never meet. How? Simple; Building Kidz Worldwide, the franchisor of the Building Kidz family of campuses, dedicates 25% of its profits to improve the lives of children around the globe. That means that franchisees of Building Kidz are improving the world just by being part of this amazing business. What's more, Building Kidz parents, just by being customers, have the same satisfaction!

Establish Commitment, Character, And Confidence in the Next Generation -

Building Kidz unique and proprietary curriculum uses Performing Arts to promote academic excellence and nurture social and societal skills. Our children as young as 3 years of age are exposed to second language learning, and have their confidence enhanced through planning and executing on small and large goals throughout their tenure as students.

Have a Team At Your Back-

Have you ever opened a childcare center? Have you ever been a preschool owner, owned a daycare business, or been involved in the early childhood education industry? If you have, then you know that it takes a team to be effective in this space, and if you haven't then our systems were designed with you in mind! Our collaborative culture starts from day 1. We guide you through location acquisition, licensing, marketing, and operations. After Opening Day, our regional directors will support you to ensure quality control, operational efficiency, and effective marketing to maximize your profits and minimize your risk.
Opportunity
Owning your own Building Kidz preschool business is both personally rewarding and a highly profitable business. In the childcare industry:
Demand continues to rise

The industry is looked at as an economic growth driver

The childcare industry is recession resistant and recovers rapidly.
Additionally, with a Building Kidz Preschool Franchise you can enjoy:
Industry leading profitability

Exceptional gross margins

Extremely low comparative capital costs
Is this the right franchise for you?
Why are you considering this industry? Irrespective of if you have your heart set on a preschool franchise, or if you have been considering daycare businesses, tutoring franchises, and other kinds of childcare businesses, determining if you are a good fit for the Building Kidz brand requires you and us to evaluate:
Values alignment

Financial capabilities

Acceptable time commitment available

(for you) An acceptable ROI
Building Kidz Business Owners
Commitment to Community
We believe that a good franchise relationship requires an alignment of values.
Many people are looking for "daycare businesses" or "childcare businesses" simply because the amazing growth of the industry makes it an attractive investment. Because, to the best of our knowledge we have developed the most profitable preschool business in the franchise industry, we sometimes attract individuals simply looking for the best ROI. We would like to make clear up front that for us, individuals that are only looking for ROI without also bringing to the table a deep desire to improve society are likely not a good fit for our franchise family. Building Kidz Worldwide, the franchisor of the Building Kidz, dedicates 25% of its profits to improve the lives of children around the globe. We don't just say we want to help children, we invest our own dollars in it every day.Franchisees don't have to share this exact same passion, but they must prioritize impacting society as part of their business goals for us to be a good match.
Team Oriented and Willing to Follow a System
One of the advantages of investing in a franchise before the franchisor becomes massive is the ability to make your own mark on the system. If that's important to you, no problem! Our collaborative culture is at the core of everything we do.
The ideal franchisee comes to the table with both a desire to contribute and a willingness to learn. We have proven systems and processes for you to follow for every step of your childcare business, from real estate selection, to preschool marketing, and a complete curriculum for every day of a child's life as long as they are with Building Kidz. So, embrace the systems, and we will embrace your feedback, and together we can continue to grow the impact we have on children around the world.
Have the Time and Finances Available
Under-capitalization and lack of owner focus kills small businesses every day. At Building Kidz, we are proud to say we have never had a franchisee go out of business, and we want to keep it that way. Besides providing a world-class preschool and childcare business model, one of the ways we do that is by making sure our franchisees have the necessary time and capital to execute on that model.
The initial investment to start a Building Kidz preschool typically ranges from $214,000 to $867,000. This includes every part of the investment; initial fees, business formation, retrofitting the space you lease, even having working capital in the bank to maintain the business. This range does not take into account those franchisees that take advantage of a program that is truly unique to Building Kidz; that is to find, acquire, and convert to the Building Kidz model a private preschool or childcare business in their marketplace. The required investment for our acquire and convert model is primarily driven by the purchase price of the school you convert to Building Kidz.
A Building Kidz franchisee is also expected to make their Building Kidz business their primary focus. Our franchise specialist can go over the details of both the time commitment and the investment with you.
The Bottom Line
There is a broad array of businesses in the childcare industry, from daycare franchises to home-based after school tutoring. Building Kidz occupies a specific part of the early childhood education industry, and we are (in our opinion), the best of the best in our space. If you want to join us:
Either you, or if you are a partnership someone within the partnership must be prepared to dedicate full-time efforts to your preschool business

You must be passionate about your long-term impact on our society; if you are only looking for "the best franchise to invest money in" probably not the right fit

Your credit and background should reflect that you have taken reasonable care of your own finances and made good choices in life

There is a minimum investment range of between $214,000 and $867,000 to start a new Building Kidz preschool franchise

You should have a plan for your personal finance needs while you build your business.
Ready to learn more? -

Contact Us