Franchise Request
* required field
About Apex Leadership Co.
---
Liquid Capital: $50,000
Net Worth Requirement: $100,000
Franchise Fees: $49,500
Royalty: 8% - 12%
Training and Support: Available
Home Office: Phoenix, AZ
CEO: Scott Donnell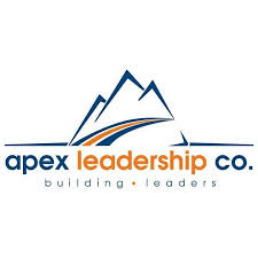 ---
Investement Range $80,000 - $114,200
---
About Apex Leadership Co. Franchise
The idea stemmed from founder Scott Donnell whose wife Amy was an elementary school teacher. He saw how much she spent on supplies for her classroom every fall, and decided to do something about it. Apex Fun Run began.
Jeremy Barnhart​​ is a co-owner and VP of Franchise Development at​ Apex Fun Run​​. The concept incorporates a two-week character building and leadership program that culminates with a student "run" to raise donations for schools. Students ask people they know to pledge money for each completed lap, between 26-36. Young and enthusiastic Apex staff members lead the program, and all students get jerseys and prizes for jobs well done.
WHY APEX? OUR MISSION
Our mission is to bring value to elementary schools – with fitness, leadership and funds. More importantly, bring value to your family by investing in a business that changes lives. If you have an entrepreneurial background, take your experience and tools and apply them to a successful, proven business model. And here's what you get back – you get to give, you get to receive.
From your first step of the race – with the company founder and his highly-trained management team surrounding you — you will be given the support, encouragement, tools, and opportunity to build a brand in your marketplace that creates value to schools and to you as a franchisee. Choose a career and business that gives back. Wake up to know that not only will you provide for your family, but you will build tomorrow's leaders one student, one school, at a time. When you are an Apex franchisee, you are surrounded by like-minded people who know that making money isn't exclusive to making a difference. Choose both.
Our Method ​ is to collaborate with school PTO/As and faculty to build student leaders through a meaningful, "hassle-free" and financially successful school fun run.
WE BELIEVE
Encouragement and enthusiasm builds others up—we will help build leaders

Raising money for your child's school can also serve as a positive learning experience

Many people giving a little adds up to a lot less of a burden on the typical givers/donors

Every child can change their school, and the world, in a profound way

Serving others brings the greatest joy and contributes to the greatest good

Learning by doing and exercise are both undervalued and underutilized in fundraising today
Teachers Have Skin in the Game and that makes for highly-motivated and excited coaches. Your teachers will coach their classroom teams to greater heights knowing that in the end, a portion of what the classroom raises goes straight back to the teacher for their classroom.
WHAT'S SPECIAL ABOUT THE FRANCHISE?

Apex, not to be rhetorical, but we are a unique blend of a business, entrepreneurship and philanthropy. We teach fitness and leadership in elementary schools across the country, a franchisee has the capability to earn and make a good living, and you're making a difference in children's lives by helping others be generous givers for their students and teachers.

WHAT IS THE IDEA BEHIND THE FRANCHISE?

The realization of how many teachers are using personal funds to supply, decorate, and provide teaching tools for their classrooms while being on a limited budget themselves. This became a reality in the Scott's household. The founder, Scott Donnell, came up with the Apex Fun Run idea because his wife Amy was an elementary school teacher. He saw how much money she spent on supplies for her classroom every fall, and decided to do something about it. ​ Apex Fun Run ​ began. Scott combined his passion for fitness and leadership, with a successful fundraising component that awards students prizes for their pledges, and the pledges help to raise well-needed funds for elementary schools. Ten percent of what is raised in the classroom goes directly back to the teacher for something for his/her classroom.

HOW DOES APEX FUN RUN COMPARE TO ITS COMPETITION?

Our competitors are raising money for elementary schools too, so instead of focusing on what is wrong with them we will focus on what differentiates us. We are locally owned and operated, and our athletes are on salary (not incentivized by what is raised in the classroom). Our leadership and fitness curriculum is the cornerstone of our success in connecting with and motivating students. Our focus is to serve our clients to the best of our abilities and this results in more money raised for our schools.
WHAT DO YOU LOOK FOR IN A POTENTIAL FRANCHISEE?

Passion, energy and personality that is centered on changing students' lives and building leaders; ability to manage and encourage others; service heart.
CAN YOU DESCRIBE A TYPICAL DAY IN THE LIFE OF A FRANCHISEE?

Could be a combination of visiting potential schools, hiring teams, meeting with potential clients, filling a calendar with schools to serve, serving schools and overseeing the leadership development of a team. Overseeing all details of the two-week program to take hassle off of PTOs.
Ready to learn more? -

Contact Us