Franchise Request
* required field
About 360˚ Painting
---
Liquid Capital: $50,000
Net Worth Requirement: $250,000
Franchise Fees: $60,000
Royalty: 6%
Training and Support: Available
Home Office: Charlottesville, VA
CEO: Paul Flick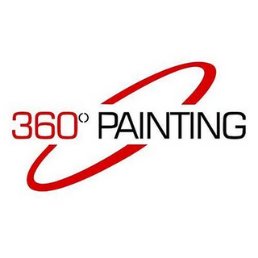 ---
Investement Range $101,350 - $145,000
---
About 360˚ Painting Franchise
Our painting franchise offers commercial and residential customers comprehensive painting services for both indoor and outdoor needs. This nationally recognized brand takes on painting projects of all sizes and scopes, and delivers vibrant results. In addition to interiors and exteriors, 360˚ Painting performs painting and staining for decks and fences, as well as concrete staining.
PREMIUM SERVICE BRANDS
Leaders in Home Services Franchise Opportunities
At Premium Service Brands, we're proud to offer unique, lucrative home service franchise opportunities within six in-demand niches:
360˚ Painting

ProLift Garage Doors

Handyman Pro

Maid Right

Kitchen Wise

Renew Crew
These brands position us effectively within the home improvement industry, allowing us to provide our franchisees with comprehensive training and support for every step of their business journey.
We are committed to our code of values, which encourages us and our partners to:
Cultivate a passion for our work

Treat all individuals with respect

Honor and deliver on our promises

Strive for continuous improvement

Build a foundation of honesty and integrity

View customer service as a way of life

Have fun, be healthy, and live well
Give Back to Local Communities Through Kids-Lift
Kids Lift logo Kids-Lift is a part of the Premium Service Brands family that shares the same values of integrity, honesty, and collaboration. Whether in business or in charity, it is part of our passion to beautify our communities through home improvement and giving back. Our unique approach is built off of our desire to give back to the communities Premium Service Brands works in. Supporting kids and their families is crucial to our personal values of integrity and true passion for what we do – finding ways to brighten and care for the Premium Service Brands communities.
WHY FRANCHISE?
Exciting Opportunities with Premium Service Brands
Have you been searching for the perfect business opportunity—one with flexibility, solid growth potential, and credibility? Welcome to Premium Service Brands. As the remodeling and home improvement industry continues to be a steadily growing market, our home service brands give you a strong path into the industry. Whether homeowners need to fix up their property to sell, or are staying put to make their house a home, Premium Service Brands offers you a portfolio of lucrative home service franchises to choose from.
BECOMING A PREMIUM SERVICE BRANDS FRANCHISE PARTNER
Our Premium Service Brands roster includes six distinct service areas: interior and exterior painting from 360˚ Painting, professional garage and overhead door solutions from ProLift Garage, a reliable handyman services from Handyman Pro, a professional outdoor cleaning and protecting services, a home organization service that helps people declutter, and residential and commercial cleaning from Maid Right. Once you decide which brand appeals to you, the process of becoming an owner is simple.
We'll arrange a discovery day at our headquarters where you'll learn about financials and investment information. You'll meet with our leadership team, get the answers to your questions, and review the FDD. Once you sign the paperwork, you'll get extensive training and support to help you get ready for a successful opening day and beyond.
BENEFITS OF FRANCHISING
Starting your own business from scratch can seem like a difficult and fruitless undertaking, but investing in a Premium Service Brands franchise opportunity eliminates many of those challenges and obstacles. We've already done most of the heavy lifting, so you'll have a proven business model designed to get you on the right track.
When you franchise with Premium Service Brands, you'll enjoy:
Training and guidance from our corporate leadership team

Marketing and advertising research and strategies for your territory

Established brand presence and credibility

Franchise management resources designed to help you succeed

Support from our network of home service franchisees

Culture of honesty, integrity, and respect
Our Winning Philosophy
At Premium Service Brands, we believe in having fun, being healthy, and living well. We seek franchisees who share our commitment to customer service excellence and passion for their work. Your great opportunity is just a phone call away at Premium Service Brands.
Ready for the next step?

-

Contact Us