Contact Seller
* required field
Unique Office Relocation/Project Management Consulting Business - SC2121
Listed by Business Broker
---
Cash Flow: $297,628
Gross Revenue: $321,991
EBIT DA: No Data
FF&E: No Data
Inventory: No Data
Established: 1994
Type: Independent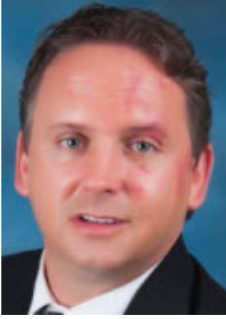 Business listed by:
Brett Sargent
Sunbelt Business Brokerage of Sacramento
(916)8002090
---
Business Description:
This business is ideal for a highly motivated individual ready to transition from their corporate project management / architect / property management role and take the next step closer to financial freedom. In 1994, this company began studying the root causes behind why typical commercial office relocation projects were unsuccessful. The findings indicated that clients did not have the tools to help them clearly understand or manage their deadlines, deliverables, and dollars. This resulted in cost overruns, unplanned delays, disruption to the core business and decreased staff morale. In early 2002, this company developed and launched a software package designed specifically to educate clients and give clients an electronic playbook to help assist them when planning an office move. This software included best practices, lessons learned and templates that could be downloaded and edited. This resulted in on-time moves, improved budgeting and happy clients providing referrals and repeat business. Over the past 29 years, this business has won and successfully performed more than 10,000,000 square feet of government, legal, financial, technology, educational, office, medical, non-profit, and industrial projects. The client list includes some of the most successful companies in the world. Project scopes of work provided include owner representation, project management and relocation management services for facilities ranging in size from 3,000 square feet up to 950,000 square feet. Project locations have included California, Colorado, Florida, and New York. Historically, the key to this successful business has been a combination of the software and the ability to provide the consulting services required to support each client's unique needs. However, the key to winning new work has been the development of the software. Sixteen (16) icons house approximately 400 activities and guide clients through each phase of their project. Calendars provide look ahead reports and daily reminders of activities that are scheduled and/or completed. Dashboards provide updates on progress, so clients know where they are at any given time.
Market Outlook/Competition
This business has repeat customers as well as new customers. The current Owner had been working part time and was semi-retired for the past 8 years and has recently transitioned to full retirement. Growth can be obtained through transitioning back to a full-time focus, increased marketing in the local market and potential partnerships with Property Management companies across the United States.
Support & Training

The Seller is willing to train the new Owner for up to 4 weeks at 24 hours per week virtually. Seller is willing to provide additional training at mutually agreed upon terms. All expenses to be reimbursed if Seller is required to travel for training purposes.
Detailed information
Year Established: 1994
Home-Based: Yes
Franchise: No
Relocatable: Yes
Required Licenses: 
Is Property Leased: No
Real Estate Included: No
Real Estate Available: N/A
Real Estate Value: N/A
Part-time Employees: 1
Full-time Employees: N/A
Facilities Description: Business operated out of Seller's home office.
Broker: ProEquity Asset Management Corporation License ID: 01870526
---
Selling Reason:
The reason for selling is the Seller has transitioned from Part Time to Full Time retirement.