Contact Seller
* required field
Qualicare Home Health Care Business SC2023
Listed by Business Broker
Asking price $79,500
Sacramento, CA
---
Cash Flow: No Data
Gross Revenue: No Data
EBIT DA: No Data
FF&E: $5,000
Inventory: $1,000
Established: 2018
Type: Franchise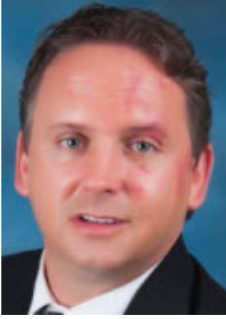 Business listed by:
Brett Sargent
Sunbelt Business Brokerage of Sacramento
(916)8002090
---
Business Description:
Broker: ProEquity Asset Management Corporation
License ID: 01870526
For more than 20 years, Qualicare has been focused on providing premium, individualized and collaborative homecare service to families who wanted the very best options for their ailing loved ones. Based on the Vision of "Improving Quality of Life" and a Mission "To Provide Innovative Home Healthcare Solutions With Integrity, Dignity, and Compassion", their approach is to address the needs of the entire family. Qualicare is not only committed to improving the quality of life and addressing family needs, they are also committed to the entrepreneurial business owner. Through providing comprehensive training, on-going support, focus on business growth, and overall business support - they want you to succeed and have a thriving business. They have also just completed a re-branding including a new website and new website vendor to help manage SEO optimization and pay per click (PPC) campaigns. This Franchise Opportunity is to purchase 2 semi-established territories of Qualicare in the Northern Californian region, where there are no other franchisees operating in the area. The business has operated for 1.5 years. The current infrastructure is in place including website, Google Reviews, Facebook Page, Phone Number, Business and Operating Systems, Guides, and Administrative Paperwork.
---
Competition Description
There is competition in the market, both by other Franchisors and Independent Operators. However, Qualicare has an excellent reputation and name brand in the industry and is investing heavily into branding and marketing. Also, this industry has a very strong growth trend and the current territory is ripe for opportunities for expansion.
---
Growth / Expansion overview
The current owner has barely scratched the surface in the 2 territories that he owns, and has spent a better part of his ownership navigating all of the setup and connections and training that he had to put into place, which he would help the new owner inherit without them having to do much work at all. There is a tremendous potential to leverage the new rebranding and marketing tactics that are to offer, as well as leverage the knowledge of the current owner to catapult the new owner into strong revenue growth.
---
Support / Training Comments
The current owner has decided to step away from the business and pursue other opportunities more aligned with his desires. However, he is willing to coach and mentor the new owner for up to 6 months to navigate a rapid startup, saving approximately 1 year of startup time and costs to start producing revenue as soon as possible. This includes signing up already identified new clients, introductions to current franchisees, contacts and referrals, and acquiring necessary state licenses and insurances.
---
Selling Reason:
The current owner has decided to step away from the business and pursue other opportunities more aligned with his desires.