Contact Seller
* required field
Award-Winning Well-Established Transmission Repair Shop - SC2085
Listed by Business Broker
---
Cash Flow: $218,981
Gross Revenue: $1,131,311
EBIT DA: No Data
FF&E: $150,000
Inventory: $50,000
Established: 1981
Type: Independent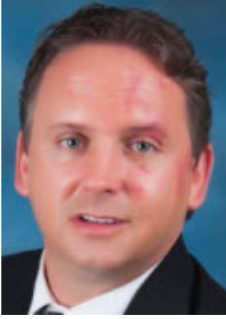 Business listed by:
Brett Sargent
Sunbelt Business Brokerage of Sacramento
(916)8002090
---
Business Description:
 Financial Information
Asking Price: $699,000
Gross Revenue: $1,131,311
Cash Flow: $218,981
Down Payment: 0
FF&E (Included): $150,000
Inventory: $50,000
Financing: Yes
Primary Business Category: Automotive Transmission Repair


This long-established transmission repair shop in Northern California is a Sub-Chapter S Corporation and is under the current ownership for the past 8 years but has been in business for over 40 years! They provide professional transmission, differential and transfer case diagnosis, repairs, rebuilds, and servicing in Northern California. It does not matter if the vehicle is a standard or an automatic transmission, they are trained and equipped to fully diagnose and repair any transmission. Boasting an A+ Rating from the Better Business Bureau for over 20 years, they thrive on customer service and standing behind the work that they perform. They also offer warranties from 1 to 3 years as well. The business does require a Bureau of Automotive Repair (BAR) license.
---
Competition Description
There are other competitors in the marketplace, but none with the extensive time in operation and reputation they have, especially considering they work on transmissions, differentials and transfer cases.
---
Growth / Expansion overview
Growth can be obtained by increasing marketing efforts through digital and print media. There are also many used Transmission parts that need to be disassembled and cleaned that are not included in the inventory number of the sale. Efforts into these parts could provide additional revenue. Additionally, other services could be provided as well at this location that would increase revenue.
---
Support / Training Comments
Seller agrees to provide training for 4 weeks at 30 hours per week. Additional training and support from the Seller are available at mutually agreed upon terms between the Buyer and the Seller.
---
Financing Comments
Seller is willing to finance up to 25% of the purchase price at terms mutually agreeable to Buyer and Seller. The amount financed and interest rate will be dependent on the agreed price and also the quality of the Buyer.
---
Home Based: No  
Year Established: 1981  
Franchise: No  
Year Acquired: 2014  
Willing to Train: Yes  
Relocatable: No  
Required Licences: BAR License
---
Is Property Leased: Yes  
Real Estate Available: No  
Real Estate Included: No  
Real Estate Value: N/A  
Real Estate Asking: N/A  
Days Open: Monday - Friday  
Hours Open: 8 am to 5 pm  
Full-time Employees: 4  
Part-time Employees: N/A  
Is Management Staying: No  
Distressed: No  
Monthly Payroll: ON REQUEST  
Building Size: 5000 sq ft  
Monthly Rent: $5,234  
Lease Expires: 12/31/2023
Broker: ProEquity Asset Management Corporation License ID: 01870526
---
Selling Reason:
Sellers want to pursue other ventures