Contact Seller
* required field
Organic Juice and Smoothies Bar - SP100
Listed by Business Broker
Asking price $75,000
Truckee, CA
---
Cash Flow: No Data
Gross Revenue: $193,649
EBIT DA: No Data
FF&E: $32,000
Inventory: $5,000
Established: 2015
Type: Independent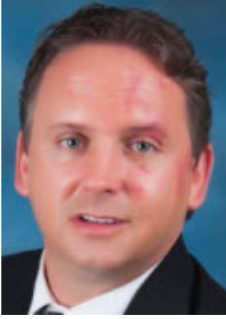 Business listed by:
Brett Sargent
Sunbelt Business Brokerage of Sacramento
(916)8002090
---
Business Description:
 Financial Information
Asking Price: $75,000
Gross Revenue: $193,649
Cash Flow: N/A
Down Payment: N/A
FF&E (Included): $32,000
Inventory: $5,000
Financing: No
 Business Location
Nevada
Truckee
California
Primary Business Category: All Other Specialty Food Stores


This Organic Juice and Smoothies Bar is a California Limited Liability Company and has been in operation for 7 years and under current ownership for the last 3 ½ years. They offer a wide variety of foods including Organic Cold Pressed Juice, Healthy and Hearty Smoothies, Blended (Acai and Smoothie) Bowls, Vegan Eats, Healthy Shots, and Detox Packages. This business is extremely popular in this Northern Californian affluent tourist town and continues to gain popularity each year. They are the only organic vegan cold pressed juice bar in the region. All their juices are locally sourced and delivered in biodegradable eco clear bottles. The global smoothies market is projected to increase by a combined annual growth rate (CAGR) of 7.2% from 2020 through 2025. The smoothie market is flourishing in developed and emerging regions. Smoothies consist of dietary fiber and tend to be healthier than most fruit juices. The rising health consciousness among consumers and increasing demand for convenience and value are driving the demand for smoothies and smoothie bowls. The global organic beverage market is projected to grow at a CAGR of 12.3% from 2020 through 2025. The growth in the organic beverage market is largely driven by demand for natural and clean label products among the consumers globally, with the North American region being the largest market for organic beverages.
---
Competition Description
This business has a strong reputation and regularly obtain referrals from existing customers and referrals from local partners. They advertise via Magazine Advertising and Internet as well. They are in a prominent shopping center that hosts some of the most successful businesses in the area. Many of the recipes they provide are original, homemade, and truly unique, all of which will go with the sale of the business.
---
Growth / Expansion overview
Additional growth can be obtained through increased marketing, especially digital marketing, and social media. They are historically busier in the summer months, so adding something more appealing for the winter months would help boost business and mitigate seasonality trends. Additionally, wholesaling their organic juice is another option to explore for growth.
---
Support / Training Comments
The Seller is willing to train the new Owner for up to 2 weeks at 20 hours per week. Seller is willing to provide additional training at mutually agreed upon terms.
---
Home Based: No  
Year Established: 2015  
Franchise: No  
Year Acquired: 2018  
Willing to Train: Yes  
Relocatable: No  
Required Licences:
---
Is Property Leased: Yes  
Real Estate Available: No  
Real Estate Included: No  
Real Estate Value: N/A  
Real Estate Asking: N/A  
Days Open: Monday - Saturday  
Hours Open: 8:00 am to 3:00 pm  
Fulltime Employees: 0  
Part time Employees: 5  
Is Management Staying: No  
Distressed: No  
Monthly Payroll: ON REQUEST  
Building Size: 508 sq ft  
Monthly Rent: $1,184  
Lease Expires: 10/31/2023  
Lease Miscellaneous: $238.76 per month CAM Charges
Broker: ProEquity Asset Management Corporation License ID: 01870526
---
Selling Reason:
Seller wants to pursue other interests.