Contact Seller
* required field
Chiropractic Care and Wellness Center - SC2081
Listed by Business Broker
---
Cash Flow: $359,039
Gross Revenue: $693,653
EBIT DA: No Data
FF&E: $100,000
Inventory: No Data
Established: 1999
Type: Independent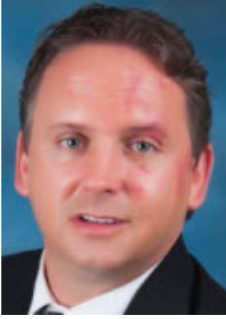 Business listed by:
Brett Sargent
Sunbelt Business Brokerage of Sacramento
(916)8002090
---
Business Description:
 Financial Information
Asking Price: $899,000
Gross Revenue: $693,653
Cash Flow: $359,039
Down Payment: N/A
FF&E (Included): $100,000
Inventory: N/A
Financing: No
 Business Location
Shasta
Confidential
California
Primary Business Category: Offices of Chiropractors


This fully equipped Chiropractic Care and Wellness Center is a California Sub Chapter S Corporation and has been in operation for 23 years and under current ownership since inception. They offer a wide variety of services that include Chiropractic Care, Manual Chiropractic Adjusting, Massage, Pediatric Care, Prenatal Care, Whiplash Treatments, Sports Injury Treatments, as well Organics and Nutrition. There are several techniques they employ, which include Webster Protocol (ligament release technique), Activator Technique, Impulse I.Q. Pelvic Blocking and Mobilization, Drop Table Technique, Cranial Sacral Therapy and Leander Traction Technique, just to name a few. They follow the 3 general phases of Chiropractic Care: Relief Care, Corrective/Restorative Care and Wellness Care. Some of the many conditions they treat include Arthritis, Sciatica, Chronic Pain and Stiffness, Scoliosis, Disc Herniations, Bursitis, Tendonitis and Vertigo. Voted "Best of the North State" for the Past 10 Years 
---
Competition Description
This business has a strong reputation and regularly obtain referrals from existing customers and referrals from local partners. They advertise via the Yellow Pages and Internet as well. They have a proven reputation of excellence in patient care and tailor their treatment protocols to each person for their specific complaints, physical condition, age, and comfort level. They also offer nutritional counseling to address deficiencies that a body may be experiencing. They draw heavily on many of the local resources in Northern California, including outdoor enthusiasts based on their proximity to lakes, trails, boating, etc. as well as religious organizations that are located nearby.
---
Growth / Expansion overview
This is a strong, established practice with the potential to bring on an additional Full Time Chiropractor if the new Owner wants to obtain additional growth. Increase marketing would also help to drive growth, especially digital marketing, and social media.
---
Support / Training Comments
The Seller is willing to train the new Owner for up to 4 weeks at 30 hours per week. Seller is willing to provide additional training at mutually agreed upon terms.
---
Home Based: No  
Year Established: 1999  
Franchise: No  
Year Acquired: 1999  
Willing to Train: Yes  
Relocatable: No  
Required Licences: Chiropractic License
---
Is Property Leased: Yes  
Real Estate Available: No  
Real Estate Included: No  
Real Estate Value: N/A  
Real Estate Asking: N/A  
Days Open: Monday - Friday  
Hours Open: 8:00 am to 6:00 pm  
Fulltime Employees: 3  
Part time Employees: 6  
Is Management Staying: No  
Distressed: No  
Monthly Payroll: ON REQUEST  
Building Size: 2,100 sq. ft.  
Monthly Rent: $2,050  
Lease Expires: 12/31/2022  
Lease Miscellaneous: $50 CAM Charges each month
Broker: ProEquity Asset Management Corporation License ID: 01870526
---
Selling Reason:
Seller wants to pursue other interests.