Contact Seller
* required field
Popular HVAC Company in Northern California - SC2078
Listed by Business Broker
---
Cash Flow: $12,400
Gross Revenue: $231,240
EBIT DA: No Data
FF&E: No Data
Inventory: No Data
Established: 2013
Type: Independent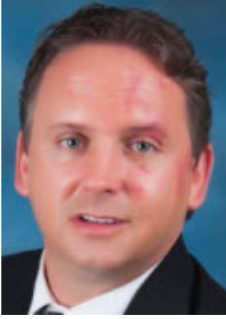 Business listed by:
Brett Sargent
Sunbelt Business Brokerage of Sacramento
(916)8002090
---
Business Description:
 Financial Information
Asking Price: $175,000
Gross Revenue: $231,240
Cash Flow: $12,400
Down Payment: NEGOTIABLE
FF&E (Not Included): N/A
Inventory: N/A
Financing: Yes
 Business Location
Sacramento
Confidential
California
Primary Business Category: Plumbing, Heating, and Air-Conditioning Contractors


This Northern California based Heating, Ventilation & Air Conditioning (HVAC) Company is a California Sub-Chapter S Corporation and has been in operation for 9 years under the current ownership. They provide all services (new installation, service, repair and maintenance) on Heating and Air Conditioning systems, for residential applications as well as light commercial and small office buildings. They service and repair HVAC zoning and install whole house fans. They are a Better Business Bureau (BBB) A+ rated contractor. Whether it is Air Conditioners, Heat Pumps, Gas Furnaces, Residential Package Systems, Programmable Thermostats or Indoor Air Quality, they can provide it all.
---
Competition Description
There is competition in the market, but also plenty of opportunities. While this company is not a "large player" in the market, they offer all of the services for HVAC and do both residential and light commercial services. They do have a superior rating, customer service, and reviews compared to many in the market.
---
Growth / Expansion overview
This business has many repeat customers and a great website for marketing and also via word of mouth. They advertise on various platforms, including local newspapers, the internet, and their website. Growth can be obtained by increased marketing efforts and also by adding installers and technicians to the company. They currently service approximately 300 clients per year, have a total installed base of 500+ clients, and have been adding 50 – 100 clients per year. They have an excellent reputation in the market, an excellent website, and connections to property management groups as well as general contractors. They have excellent ratings on all social media and ranking platforms.
---
Support / Training Comments
The Seller is willing to train the new owner for up to 2 weeks at 30 hours per week. Seller is willing to provide additional training at mutually agreed-upon terms.
---
Financing Comments
Seller financing if available would be structured as no more than 50% financing to be carried over 3 years at a mutually agreed-upon interest rate.
---
Home Based: No  
Year Established: 2013  
Franchise: No  
Year Acquired: 2013  
Willing to Train: Yes  
Relocatable: Yes  
Required Licences: C20 HVAC LIcense
---
Is Property Leased: Yes  
Real Estate Available: No  
Real Estate Included: No  
Real Estate Value: N/A  
Real Estate Asking: N/A  
Days Open: Monday - Friday  
Hours Open: 8:00 am to 5:00 pm  
Fulltime Employees: 2  
Part-time Employees: N/A  
Is Management Staying: No  
Distressed: No  
Monthly Payroll: ON REQUEST  
Building Size: 1,600 sq. ft.  
Monthly Rent: $1,300  
Lease Expires: 01/01/2024  
Lease Miscellaneous: Sellers staying at the location
Broker: ProEquity Asset Management Corporation License ID: 01870526
---
Selling Reason:
Sellers would like to pursue other ventures.