Contact Seller
* required field
Bay Area Mail Center Franchise - SC2077
Listed by Business Broker
---
Cash Flow: $74,842
Gross Revenue: $411,271
EBIT DA: No Data
FF&E: $12,500
Inventory: $10,000
Established: 2003
Type: Franchise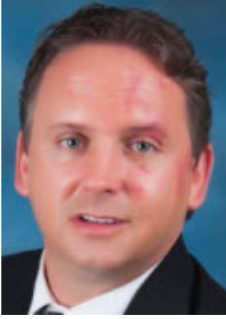 Business listed by:
Brett Sargent
Sunbelt Business Brokerage of Sacramento
(916)8002090
---
Business Description:
 Financial Information
Asking Price: $275,000
Gross Revenue: $411,271
Cash Flow: $74,842
Down Payment: N/A
FF&E (Included): $12,500
Inventory: $10,000
Financing: No
 Business Location
Marin, Confidential, California
Primary Business Category: Private Mail Centers


This Northern California (located in the North Bay region of the San Francisco Bay Area) based Mail Center Franchise has been in operation for 19 years with the last 9 years under current ownership and is a California Sub-Chapter S Corporation. They are very well established in Northern California and have a great reputation for providing mail center services. They provide full turnkey service, including Packing Materials and Supplies, Packing Services, Shipping with DHL, UPS, USPS and FedEx, Notary, Passport Photos, Copying, Faxing, Key Cutting, Mailboxes, Office Supplies, Laminating, Binding, Gift Cards, etc. They can provide local, national and international shipping services.
---
Competition Description
Mail Centers have seen a strengthening in popularity over the past few years. With the ability to ship any way you like, and the versatility to purchase office supplies, have customized shipping, and deal with the large surging amount of Amazon returns, it is no wonder these types of franchise businesses are in high demand. There is competition from the US Postal Service and UPS Stores, but neither can offer the depth and breadth of offerings and multiple shipping options as this location can.
---
Growth / Expansion overview
This business has several repeat customers due to its longevity in operation. They have approximately 150 mailboxes that provide a recurring revenue stream. They are centrally located in a busy and prominent shopping center. Growth can be obtained through increased marketing in the local market and with the addition of incremental business and personal services. Growth can also be obtained by adding additional mailboxes.
---
Support / Training Comments
The Seller is willing to train the new Owner for up to 4 weeks at 30 hours for week. Extensive training will be provided by the Franchisor. Additional training from the Seller is available at mutually agreed upon compensation from the Seller to the Buyer.
---
Home Based: No  
Year Established: 2003  
Franchise: Yes  
Year Acquired: 2013  
Willing to Train: Yes  
Relocatable: No  
Required Licences:
---
Is Property Leased: Yes  
Real Estate Available: No  
Real Estate Included: No  
Real Estate Value: N/A  
Real Estate Asking: N/A  
Days Open: Monday - Saturday  
Hours Open: 9:00 am to 6:00 pm  
Fulltime Employees: 1  
Part time Employees: 1  
Is Management Staying: No  
Distressed: No  
Monthly Payroll: ON REQUEST  
Building Size: 1,200 sq. ft.  
Monthly Rent: $4,700  
Lease Expires: 12/31/2022
Broker: ProEquity Asset Management Corporation License ID: 01870526
---
Selling Reason:
Sellers would like to retire.