Contact Seller
* required field
Well Established Northern California Medical Spa - SC2074
Listed by Business Broker
---
Cash Flow: $87,823
Gross Revenue: $431,835
EBIT DA: No Data
FF&E: $90,000
Inventory: No Data
Established: 2000
Type: Independent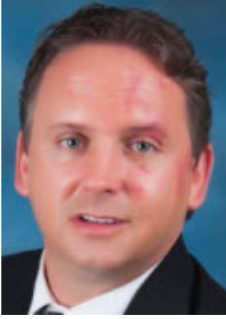 Business listed by:
Brett Sargent
Sunbelt Business Brokerage of Sacramento
(916)8002090
---
Business Description:
Primary Business Category:
This fully equipped aesthetic Northern California-based Medical Spa is a California Sub Chapter S Corporation and has been in operation for 22 years and under current ownership for the last 14 years. They are very well established and have a great reputation for providing a myriad of spa treatments and medical spa treatments. Treatments include facials, waxing, massage, and advanced clinical treatments such as laser hair removal, photo facials, Botox, and dermal fillers. Medical and Spa Grade Skin and Body enhancement products are used in treatment rooms and are also available for sale.
Competition Description
They are the only medical spa located in their town. There is competition for standard skin therapies and massage therapies, but no competition that offers a fully complete medical spa experience. They have close connections with their clients, enabling them to provide personal services.
---
Growth / Expansion overview
This business has mostly repeat customers due to its longevity in operation. They complement medical services with massage and skin treatment services that are an incentive for their clients. Huge growth potential is possible by adding more medical days and additional services. They are the only medical spa in town. Through the years of operation, their long-term staff has made a close connection to clients, so the services are much more personal. They also offer a Massage/Facial membership club with many clients paying a monthly fee and are regulars at the spa. Great profits plus room to expand by extending hours and extending advertising campaigns. The owner is a part-time manager and is not a licensed massage therapist or aesthetician.
---
Support / Training Comments
The Seller is willing to train the new owner for up to 4 weeks at 20 hours per week. Seller is willing to provide additional training at mutually agreed-upon terms.
---
Financing Comments
Cash Free / Debt Free Asset Sale. Seller financing is available up to 20% of the purchase price at 6% interest over 4 years. The amount financed is dependent upon the purchase price and the quality of the Buyer.
Home Based: No  
Year Established: 2000  
Franchise: No  
Year Acquired: 2008  
Willing to Train: Yes  
Relocatable: Yes  
Required Licences:
---
Is Property Leased: Yes  
Real Estate Available: No  
Real Estate Included: No  
Real Estate Value: N/A  
Real Estate Asking: N/A  
Days Open: Tuesday - Saturday  
Hours Open: 10am to 6pm  
Fulltime Employees: 2  
Part time Employees: 4  
Is Management Staying: No  
Distressed: No  
Monthly Payroll: ON REQUEST  
Building Size: 1500 sq ft  
Monthly Rent: $2,800  
Lease Expires: 12/31/2022
Broker: ProEquity Asset Management Corporation License ID: 01870526
---
Selling Reason:
Seller wants to retire. The owner is motivated to sell.