Contact Seller
* required field
Outrageously Popular Destination Themed Restaurant SC2057
Listed by Business Broker
Asking price $699,000
El Dorado, CA
---
Cash Flow: $187,465
Gross Revenue: $756,943
EBIT DA: No Data
FF&E: $170,000
Inventory: $10,000
Established: 2019
Type: Independent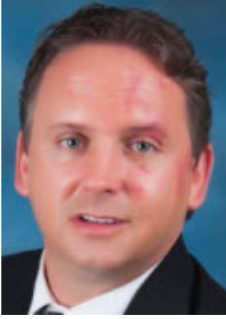 Business listed by:
Brett Sargent
Sunbelt Business Brokerage of Sacramento
(916)8002090
---
Business Description:
Primary Business Category: Restaurants


This Northern California DESTINATION THEMED RESTAURANT is a California S Corporation and was started 2 years ago by the creative current owner and has been popular and growing ever since. Through Covid impacts and shutdowns, this was and remains the most popular restaurant in town! Only open 4 days a week, Thursday - Sunday, this restaurant offers an out of this world themed experience with outstanding food and over 30 taps. They have a Type 41 ABC license, serving beer, wine and they also serve Honey Mead, which is fermented and fits in well with the environment. Live music plays every day they are open. There are many unique food experiences, such as fondue and crepes. Every evening there is a wait to get seated into the restaurant, which shows the quality of the food, and the quality of the experience!
---
Competition Description
There is no themed restaurants like this in the entire region. Any food restaurant is competition, but there is no competition as a themed restaurant in the market does not exist.
---
Growth / Expansion overview
A large portion of the business directly comes from word of mouth and repeat customers, but they perform marketing in several venues including social media and their website. Many guests up to 4 hours to enjoy the experience and fantastic food that is served. As far as growth, this can easily be achieved by longer hours on Thursday and Friday (currently they are only open for dinner) as well as opening more days during the week.
---
Support / Training Comments
The Seller is willing to provide training at 40 hours per week for 2 weeks for the new Owner.
---
Home Based: No  
Year Established: 2019  
Franchise: No  
Willing to Train: Yes  
Relocatable: Yes  
Required Licences: Type 41 ABC License - with business
---
Is Property Leased: Yes  
Real Estate Available: No  
Real Estate Included: No  
Real Estate Value: N/A  
Real Estate Asking: N/A  
Days Open: Thursday - Sunday  
Hours Open: 4:00pm to 9:30pm  
Fulltime Employees: 10  
Part time Employees: 5  
Is Management Staying: No  
Distressed: No  
Monthly Payroll: ON REQUEST  
Building Size: 2000 sq ft  
Monthly Rent: $3,000  
Lease Expires: 10/01/2025
Broker: ProEquity Asset Management Corporation License ID: 01870526
---
Selling Reason:
Seller is looking to semi-retire and move out of state