Contact Seller
* required field
Popular Non-Medical Imaging Company SC2054
Listed by Business Broker
---
Cash Flow: No Data
Gross Revenue: $67,075
EBIT DA: No Data
FF&E: $50,000
Inventory: No Data
Established: 2014
Type: Independent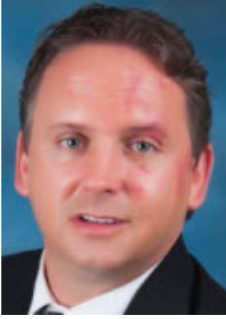 Business listed by:
Brett Sargent
Sunbelt Business Brokerage of Sacramento
(916)8002090
---
Business Description:
Primary Business Category: Diagnostic Imaging Centers
This Northern California based non medical imaging company is a California Limited Liability Company and was formed 7 years ago by the current owner and has been thriving since they started. This company performs non-medical imaging, mostly on expecting mothers so they can get amazing and clear images of their babies. The experience that expecting mothers have is unparalleled, which includes an orthopedic massage bed, 65 inch LED screen to see images, heated blankets, CD of all images, free gifts and the ability to order photo collage creations. Imaging includes 3D, 4D and HD Live.
Competition Description
A large portion of the business directly comes from word of mouth and repeat customers. This company has great relationships in the local community and is the GO TO for any of the services they offer. They are only operating PART TIME due to seller choice, meaning they are only open 10 to12 days per month.
Growth / Expansion overview
This business could easily be doubled or even tripled by just operating more days each month. Opportunities for growth include expanding marketing efforts beyond what they currently have used, which include their website, Facebook, Instagram and Twitter. They have great relationships with hospitals in multiple counties in Northern California. More efforts can be placed on social media and enhancing website traffic. One of the differentiators they have is the quality of images that they produce based on the equipment they have and the techniques they implement for the imaging. Additional options for growth could be implementing medical imaging (in particular medial OB) as well as offer government contract bid options. There is also room in the facility for another machine.
Support / Training Comments
The Seller is willing to provide training at 30 hours per week for 2 weeks for the new Owner. Additional training can be made available at a mutually agreed upon cost to the new Owner. The Seller is also willing to show detailed instructions on the settings and positioning to obtain the highest quality images, a $10,000 value.