Contact Seller
* required field
Reputable Plumbing and Construction Company SC2047
Listed by Business Broker
Asking price $649,000
San Joaquin, CA
---
Cash Flow: $317,659
Gross Revenue: $1,189,222
EBIT DA: No Data
FF&E: $150,000
Inventory: $10,000
Established: 1995
Type: Independent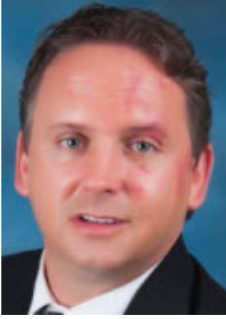 Business listed by:
Brett Sargent
Sunbelt Business Brokerage of Sacramento
(916)8002090
---
Business Description:
This Northern California based Plumbing & Construction Company is a California Sole Proprietorship and was formed 26 years ago and has been servicing customers in their plumbing, remodeling and construction needs. They offer 100% customer satisfaction guaranteed, free no obligation written estimates and a collective of professional and experience plumbers. Their services range from toilet and faucet repair/replacement, new hot water heaters, drain cleaning, pipe replacement and repair, remodels and 24/7 emergence services. They have completed thousands of projects, in both commercial and residential markets. Broker: ProEquity Asset Management Corporation License ID: 01870526
---
Competition Description
There are competitors locally in the market, but Seller's company has such a strong reputation and longevity in the market they easily achieve revenue goals by word of mouth and repeat customers. They are one of the longest standing company's in the region.
---
Growth / Expansion overview
Most of the business directly comes from word of mouth and repeat customers. There is opportunity for growth by increasing marketing (traditional and digital marketing), social media and expanding geographically as well. Expansion can also be obtained by increasing the number of employees and ramping equipment (trucks) as well.
---
Support / Training Comments
Seller is willing to provide training for 4 weeks at 20 hours per week.
---
Financing Comments
Seller is willing to finance up to 50% of purchase based on offer price an qualifications of Buyer. Terms would be 6% interest over 5 years.
---
Reason For Sale
Owners would like to semi-retire.
---
Home Based: No
Year Established: 1995
Franchise: No
Willing to Train: Yes
Relocatable: Yes
Required Licences: General Contractors License
---
Is Property Leased: Yes
Real Estate Available: No
Real Estate Included: No
Real Estate Value: N/A
Real Estate Asking: N/A
Days Open: Monday-Sunday
Hours Open: 24/7
Fulltime Employees: 5
Part time Employees: N/A
Is Management Staying: No
Distressed: No
Monthly Payroll: ON REQUEST
Building Size: 900 sq ft
Monthly Rent: $1,200
---
Selling Reason:
Reason For Sale:
Owners would like to semi-retire.