Contact Seller
* required field
Moving and Storage Company SC2042
Listed by Business Broker
---
Cash Flow: No Data
Gross Revenue: No Data
EBIT DA: No Data
FF&E: $200,000
Inventory: $3,000
Established: 1960
Type: Independent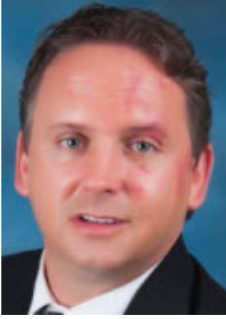 Business listed by:
Brett Sargent
Sunbelt Business Brokerage of Sacramento
(916)8002090
---
Business Description:
Broker: ProEquity Asset Management Corporation
License ID: 01870526
This Northern California-based Moving and Storage is a California C Corporation and was formed back in the 1960s. They are very well established in Northern California and have a great reputation for providing moving and storage services. They provide full turnkey service, including Packing Materials and Supplies, Packing Services, Furniture Disassembly, Truck Loading, and Unloading, Storage (both short-term and long-term), Transport, Unpacking Services, Disposal Services, and Logistic Handling for local and regional contractors and designers. They can provide local, national, and international services as well as residential, office, and commercial moves. This business is required to have a California Public Utilities Commission (CPUC) Movers License. To achieve this license, the new owners will have to have a background check and take a simple examination. This business is also required to have a DOT number from the Department of Transportation, which is a simple application to complete.
---
Competition Description
This business has numerous repeat customers due to its longevity in operation. They are agents of a Major Van Line Company and several International Logistic Companies. They have long term storage contracts with companies and individual clients. Their operations are centrally located, and they offer competitive rates with excellent service.
---
Growth / Expansion overview
Real Estate sales in the Northern California area ranted #1 in the nation in December 2020 with a huge migration of people coming from Silicon Valley and Bay Area to Northern California, not to mention also many people leaving the state currently as well. Additionally, there are multiple new residential developments within a 20-mile radius from the business location. This means that the demand for moving is high, and this moving and storage company has had to turn down work recently because they are at capacity. There are multiple opportunities for growth, from going after larger contracts such as government contracts to expanding by adding more vehicles to their fleet.
---
Support / Training Comments
The Seller is willing to train the new Owner for up to 4 weeks at 30 hours for week.
---
Financing Comments
Sellers willing to finance up to 10% of deal at 6% interest over 5 years.
---
Reason For Sale
Seller is moving out of state.
---
Home Based: No
Year Established: 1965
Franchise: No
Year Acquired: 2018
Willing to Train: Yes
Relocatable: No
Required Licences: CPUC MOvers License
---
Is Property Leased: Yes
Real Estate Available: No
Real Estate Included: No
Real Estate Value: N/A
Real Estate Asking: N/A
Days Open: Monday-Saturday
Hours Open: 8am to 5pm
Fulltime Employees: 1
Part time Employees: 12
Is Management Staying: No
Distressed: No
Monthly Payroll: ON REQUEST
Building Size: 17500 sq ft
Monthly Rent: $10,878
Lease Expires: 03/31/2023
Lease Miscellaneous: CAM of $2653 included in total monthly
---
Selling Reason:
Seller is moving out of state.