Contact Seller
* required field
SBA Pre Approved Franchise Mail Center SC2044
Listed by Business Broker
Asking price $295,000
Modesto, CA
---
Cash Flow: No Data
Gross Revenue: $343,931
EBIT DA: No Data
FF&E: $12,000
Inventory: $10,000
Established: 2008
Type: Franchise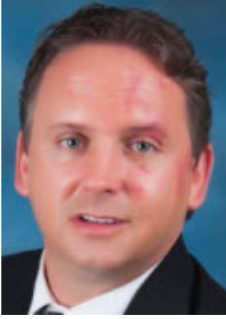 Business listed by:
Brett Sargent
Sunbelt Business Brokerage of Sacramento
(916)8002090
---
Business Description:
Broker: ProEquity Asset Management Corporation
License ID: 01870526
Primary Business Category: Private Mail Centers


This Central California Mail Center Franchise has been in operation for 13 years! As an essential business, a crucial part of their success has, and will continue to be, there necessity to continue operating during economic recessions and pandemic closures. Making this business immune to market downfalls. In addition, they are extremely well established and have a great reputation for providing mail center services in their geographic region. This is a turn-key operation offering such services as packing materials and supplies, packaging services, shipping with UPS, DHL, FedEx and USPS, Notary, Copying, Faxing, Gifts, Mailboxes, Key Cutting, just to name a few.
---
Competition Description
As a result of their longevity in operation, and excellent location in a busy shopping center at a major intersection, this store gets over 1,100 customers per month! With 152 mailboxes, there is a nice recurring revenue stream and a loyal customer base that enjoys visiting this well-kept store and the quality customer service they provide!
---
Growth / Expansion overview
Mail Centers have seen a strengthening in popularity over the past few years. Especially as an essential business that continues to operate during economic and pandemic downfalls. Mail Centers have also become very translucent in their ability to provide customized shipping options, office supplies, greeting cards and deal with an ever-increasing surge in Amazon returns, it is no wonder these types of franchise businesses are in such high demand.
---
Support / Training Comments
The Seller is willing to train the new owner for up to 3 weeks at a maximum of 40 hours per week or as needed.
---
Financing Comments
The store has already been prequalified for an SBA loan with 10% down, dependent on the quality of the buyer.
---
Reason For Sale
Retirement.
---
Home Based: No
Year Established: 2008
Franchise: Yes
Year Acquired: 2008
Willing to Train: Yes
Relocatable: No
Required Licences:
---
Is Property Leased: Yes
Real Estate Available: No
Real Estate Included: No
Real Estate Value: N/A
Days Open: Monday-Saturday
Hours Open: 9am to 6pm
Fulltime Employees: 2
Part time Employees: N/A
Is Management Staying: No
Distressed: No
Monthly Payroll: ON REQUEST
Building Size: 1204 sq ft
Monthly Rent: $2,436
Lease Miscellaneous: CAM of $360.60 included in price
 Inventory is separate from the selling price, estimated at $10,000
---
Selling Reason: