Contact Seller
* required field
Building Supply Distributor SC2031
Listed by Business Broker
Asking price $499,000
El Dorado, CA
---
Cash Flow: No Data
Gross Revenue: $1,104,941
EBIT DA: No Data
FF&E: $100,000
Inventory: $375,000
Established: 2012
Type: Independent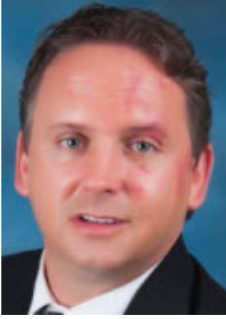 Business listed by:
Brett Sargent
Sunbelt Business Brokerage of Sacramento
(916)8002090
---
Business Description:
Broker: ProEquity Asset Management Corporation
License ID: 01870526
This Northern California-based Building Supply Company established in 2012 has been providing high-quality building supplies to contractors and home owners for over 8 years. Having over 30 distribution agreements with names such as Simpson Strong-Tie, DeWalt, Occidental Leather, Bon, BMD, Weyerhaeuser, Huttig and David White Site Pro - this establishment knows the right tools for the right job. There are currently 3 Full-Time employees that would stay with the business. There are approximately 6,000 square feet of retail space/warehouse with ample parking, and a large yard, equaling approximately ½ acre in total. The current rent is $3,500 per month as a NN lease for 2 years with a 5-year renewal. The Sellers moved to this new location in March 2020. The current asking price is $749,000 as a cash-free/debt-free asset sale. Included in the sale is approximately $375,000 in inventory.
---
Competition Description
Due to the location of the business in Northern California, there is little to no competition in the direct vicinity served by the business. There are competitors in Northern California
---
Growth / Expansion overview
Current marketing consists of the Company's website, word of mouth, and local periodical advertisement. There is a tremendous growth opportunity through increased marketing efforts in the business, including more SEO, improved website, social media, and other digital marketing avenues. Even with limited marketing, the Seller's have generated Seven Figure revenue numbers for the past 4 years, and are on track to do so in 2020 as well. The effects of Coronavirus have been invisible with this business, as they are pushing to have one of their strongest years yet. They specialize in serving concrete contractors, framing contractors, and homeowners.
---
Support / Training Comments
The Seller is willing to provide an adequate transition time, and training would be provided for 4 weeks at 40 hours per week. The reason for selling is the Seller is looking to retire and move out of state.
---
Selling Reason:
Owner wants to retire and move out of state